Frank Trentacoste & Trentacoste Family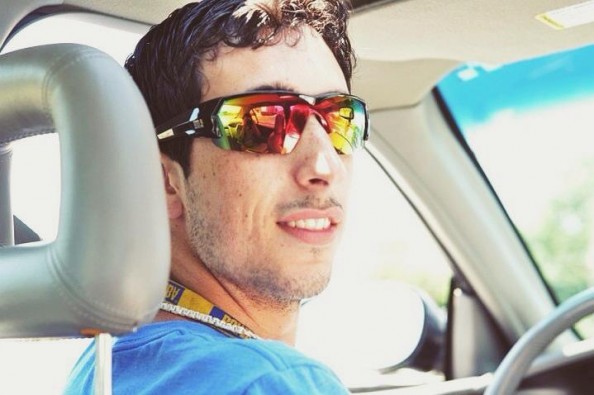 The outpouring of support, love and generosity has been extremely humbling. This is proof that there are genuinely good people in the world and that "happiness" really does exist. I know the Trentacoste family is extremely grateful for all the support from friends, family and the community.

On February 15th, 2014 Frank Trentacoste left this earth. Frankie was only 22 years old. Frankie was a son, a brother, a nephew, a grandchild, a friend and an irreplaceable individual. He had a personality that lit up any room and put smiles on every face. Frank will forever be missed and shall remain as a reminder to all of how beautiful life is and how we should cherish every moment of everyday.
As most parents never plan for such a tragedy, we are asking for any donations or assistance for the Trentacoste family. This is an unimaginably painful experience for them and any contribution to aide with the costs would be forever appreciated.

His Journey's Just Begun

Don't think of him as gone away
his journey's just begun,
life holds so many facets
this earth is only one.

Just think of him as resting
from the sorrows and the tears
in a place of warmth and comfort
where there are no days and years.

Think how he must be wishing
that we could know today
how nothing but our sadness
can really pass away.

And think of him as living
in the hearts of those he touched...
for nothing loved is ever lost
and he was loved so much.
What is GoFundMe?

Fundraising made easy >>
CONTACT
LINK
POSTER
REPORT
Michele DeVito
9 months ago
I was devistated to hear the news. I thoughts and prayers are with the trentacost family. I can't even imagine. May god ease your families pain.
Margery Daughtrey
13 months ago
Love and sympathy to the Trentacoste family.
Debra Remini
13 months ago
My deepest sympathy to the Trentacoste Family
dominic barbuto
13 months ago
I did not know Frank, but was good friends with his father for many years. I can't imagine the pain for his family as I know what a close family they are. Rest in peace Frank.
Stacey Moyer
13 months ago
With heartfelt sympathy to the Trentacoste family.
Theresa Marino
13 months ago
With prayers and love.
Carol Cleaves
13 months ago
You're in my thoughts and prayers. May God bless you and give you the strength to hold eachother up. Love, Carol Cleaves
Bruce Smith
13 months ago