Help for Crystal and Katherine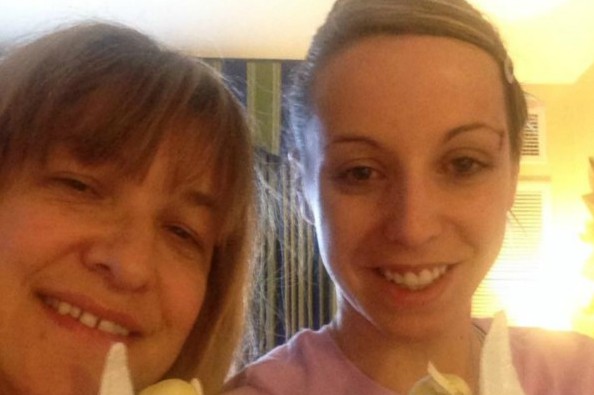 Hey Everyone! I just wanted to remind to please donate to this wonderful cause to help out these two ladies. Even if it's $5.00, it's greatly appreciated. Thank you!
This fund is being set up to help Crystal Wiley and Katherine Newman pay for their medical bills that were incurred after they received medical attention following a violent attack while they were vacationing in Disney. My best friend, Crystal, and her friend, Katherine, were brutally attacked by a man as they were heading back to their hotel room one evening. This dangerous man carried a knife and victimized multiple other women the very same night; many believe his intentions were that of sexual assault upon these females. Crystal was wounded by her left eye and required several stitches as a result. Katherine took the brunt of the attack because she was extremely brave and continued to fight this man as he came at her with a knife. Katherine suffered blood loss, had several staples put in her head and arm, and required medical attention from the trauma unit. These two, courageous women have since received medical bills from the hospital that cared for them and I'm asking that everyone pitch in to help eliminate or, at least, lighten their debt. After everything they endured, paying thousands out of their pockets is a completely unreasonable expectation-they didn't ask for this to happen to them. In a perfect world, the attacker would be responsible, but it's not that easy. Please help these two young ladies and they will be forever grateful. :)
What is GoFundMe?

Fundraising made easy >>
CONTACT
LINK
POSTER
REPORT
Taylor Pierce
13 months ago
So sorry you had to go through this.
Julie Wescott
13 months ago
So sorry for what happened.
Rachel Barcelou
13 months ago
words cannot express how sorry I am you experienced this terrible injustice! know that many love you. you are brave and intelligent and beautiful and you both have overcome and it has made love you crystal.
Pam Gillingham
13 months ago
Sydney and I send our best.
You was dealt a pretty raw deal. However, keep your sparkle and searching for the silver lining. You're bravery and attitudes are inspiring to many.
Genevieve McCreary
13 months ago
So sorry when I heard about this from my daughter, Bernadette, who works with these girls. Hope they will use the donations for personal reasons and not hospital, which is so unfair. They should not be punished for being victims.
Nancy Pilcher
13 months ago
I am so sorry you had to endure this kind of attack! This is the first I've heard of it. I hope you recover completely and can regain trust.