Help Jon Fight Colon Cancer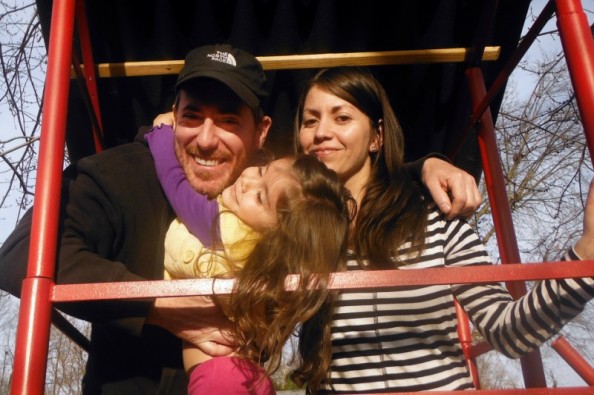 My apologies for not updating the site for so long--the end of the semester is always chaotic. It is thrilling to see our total at $10,485 or 74.89% of our total goal.

I spoke to Jon the other day, and I know several department faculty members have been to see him. Jon is doing well, recovering from the surgery and moving around well. He has, though, started his second round of chemotherapy, and it will go on for four months. Jon is also facing one more major surgery, to remove the colostomy bag; this will likely come at the end of this cycle of chemotherapy. Jon sounds upbeat and positive--which was great to hear.

We are so close to our goal of $14,000. I hope that if you are still considering a donation of any amount, that you will go ahead and pledge. Jon has gotten over some major hurdles, but there are more, and they are costly. Our hope is still to remove the pressure of medical bills as Jon continues to fight so strongly against his cancer.

I'm away from the office for the next eight weeks, traveling abroad with students. I'll continue to monitor the fund site--and thank you all again for your amazing support so far and to come.

Best,
Lawrence
Hi all,

Jon Smith has been a huge and valuable part of the Art Department and the sculpture area at UNCG since he was a student here in the early 1990s. He has run the foundry and taught all levels of sculpture since 1998.

Jon was diagnosed with stage 3 colon cancer just before Christmas 2013. While that kind of news is devastating, there is lots of hope for a full recovery. The battle, though, has been and will be long and exhausting. Jon has already finished an aggressive round of chemotherapy and radiation and faces surgery this spring. He has health insurance, fortunately(!), but he and his family still face thousands of dollars in out-of-pocket medical and related expenses. The Art Department is sponsoring this fund raiser in the hope that we can give back to Jon at least something of what he has given all of us for so many years.

Please help us help Jon so that at least the burden of cost is lifted from his shoulders as he continues to fight his cancer. Every gift is appreciated, and you can also help by spreading the word--please post this to your Facebook page and anywhere else you can. The more people with Art Department connections who see this the better we will do.

On behalf of Jon, his family, and all of us at the Art Department,

Many, many thanks.

Lawrence Jenkens
Head, UNCG Art Department

What is GoFundMe?

Fundraising made easy >>
CONTACT
LINK
POSTER
REPORT
SUPER KIND
Lisa Chicoyne
3 months ago
SUPER KIND
Denise Burge
3 months ago
I am an alumnus of UNC-G, from 1987. I don't know Jon, but my husband has been battling esophageal cancer this year. So far, we've raised 11,000 towards his care. When I saw this, I decided to pay it forward just a bit. Best wishes to Jon and his family!!
SUPER KIND
Spencer Smith
3 months ago
J.D. Draughn
3 months ago (Offline Donation)
SUPER KIND
Nathan Gastol
3 months ago
SUPER KIND
Ben Woodward
3 months ago
Making a small donation because Mike Rollinson is such an awesome guy. Best of luck, Jon!
Molly Sexton
4 months ago (Offline Donation)