THE WORLD IS (y)OURS - BOOK RELEASE!
Reached 70% of my goal so far... This is awesome! The people have the power!!!

~The World is (y)ours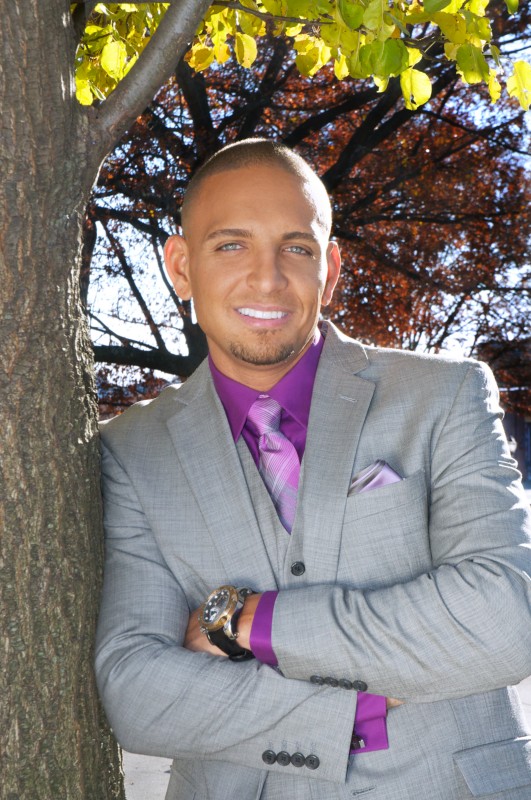 HELLO FRIENDS, FAMILY, OLD CLASSMATES, FACEBOOK FRIENDS, and CROWDFUNDERS! I need your assistance to help make a lifelong dream a reality! For the past 3 1/2 years I've been diligently working on my manuscript and I finally FINISHED! The book came out Amazing and I am sure the world is going to love what lies between the sheets of this masterpiece. However, after doing my due diligence into the publishing industry, I realized that the industry does not favor the hard-working authors. So I decided to self-publish and do it on my own; greater risk - but much more reward! But I need YOUR help! Please watch the video and click the donate button if you wish to contribute and be one of the very FIRST people to buy my book and read this future Best-Seller!!! Anything and everything helps. I made the rewards very enticing and gave you as much bang for your buck as possible so you can even give some books to close friends and family. The Book Release Party is going to be a blast as well! Lots of special surprises in store for you! I Thank you for your support and I look forward to seeing you (or meeting you) at the Book Release Party!!! Thank you again, I appreciate you!

Namaste,
~ Kurtis
www.facebook.com/ManFromTheStars

OFFICIAL BOOK RELEASE PARTY DETAILS! 
A GALA CELEBRATION | RED CARPET EVENT
Hosted by former Miss Rhode Island/ Miss Earth &
Winner of CBS's The Amazing Race, Amy Diaz!

WHEN: Thursday April 10th, 2014 @ 7:00pm-9:00pm
WHERE: THE DORRANCE | 60 Dorrance St, Providence, RI 02903
401-521-6000 | For VIP Text 401-651-2626 
***Books will be released and distributed for the first time at the above event.

***Books will be available for delivery within 5 business days after April 10th, 2014. ***
REWARD ITEMS VALUATION:
Hard Copy - $24.44
Soft Copy - $18.88
Digital Copy - $11.11
Awakening Bracelet - $5.00
Custom Bookmark - $5.00
Book Release Party Ticket - $45.00
Book Release Party VIP Ticket - $100.00
Your Contribution and Support - PRICELESS!
What is GoFundMe?

Fundraising made easy >>
CONTACT
LINK
POSTER
REPORT
I am just looking for the digital copy please. Thanks :)
SILVER LEVEL
Eridania Nieves
2 months ago
SILVER LEVEL
Lauren Canuel
10 months ago
You and I think alike.....I've been teaching these concepts and philosophies for 26 years. As a licensed psychotherapist, I've taught others about how the law of attraction is the most powerful in the universe. After successfully losing 150 pounds 28 years ago, I know that Success in weight loss comes from belief in our abilities. People fail at weight loss because they don't believe they are good at it. They have failed numerous times in the past. They know they should eat less and move more but don't know why they can't do both long enough to sustain any long lasting success. I have the missing link.Beliefs dictate behavior. We have control over our successful outcomes. The power of the word. Please google lauren Canuel . We are all so powerful. Let's have lunch!
SILVER LEVEL
Eghezehabear kante gar yhewhon le wholo geze:-)
GOLD LEVEL
Lawrence Cole
11 months ago
Sorry I missed the book release party. Best of Luck.
MY TOP 5 :)
Tina & Jim Shepherd
11 months ago
Congratulations! You're amazing...looking forward to a fantastic night.
MY TOP 10 :)
Shirley Dercole
11 months ago
Congratulation Kurtis! Enjoy the fantastic journey you are on!