Please help my mom save her home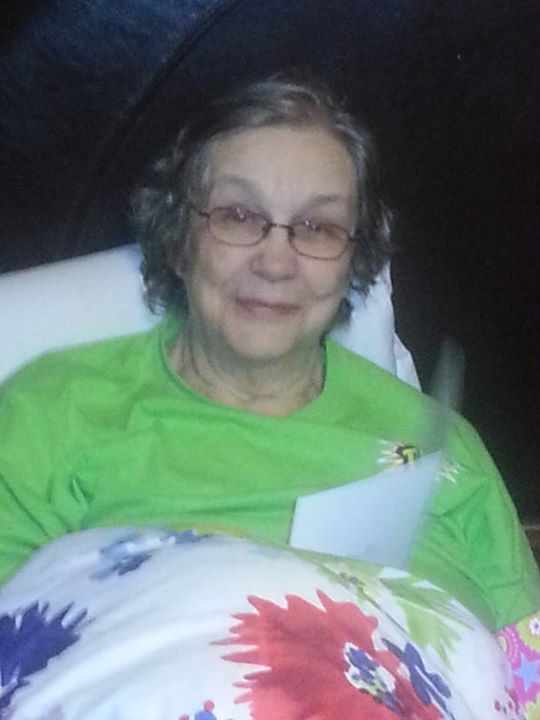 About a month before my dad passed away, he took me out to the back porch and told me he knew he was dying. But that mom would be ok. He didn't realize that the army would cut his benefits in half. Nor did he know that they would cancel her medical benefits. "Tri-care for life "meant for the rest of his life...not hers. Mom is not okay.
Dad servered 22 years in the army. He was affected by agent orange that left him 100 percent disabled. And now that he is gone, so are all the benefits that he recevied and mom is now on her own at 72yrs old.
This is my mom. she lost her husband (my dad) on 12/25/12 they were married for 42years. Now she is in danger of losing her home. Dad served in the military for 22years. My mom was a foster parent for many years and took in well over 100 children. Dad was not a wealthy man, and had very little life insurance, he was under the impression that the military would provide for mom through survivor benefits. This is not the case. Mom is barley keeping her head above water. She is 72yrs old, and is trying to make it off of SSI. She has been through more than any one person should have to in the past year. not only did she lose her husband on Christmas day, but 12 weeks after that she lost her oldest daughter on Easter Sunday (2013), 12 weeks after that she lost her next to oldest daughter on July 4th.
but she keeps her faith, and keeps staying strong. She is a very compassionate and brave person. I don't want her to lose the only home she has. Dad had the house built for her back in 1986.
she has been through enough. please help her to save her home.
What is GoFundMe?

Fundraising made easy >>
CONTACT
LINK
POSTER
REPORT
Heather Crumpton
13 months ago
scott berry
13 months ago