Waiting for Ashlynn Marie Benefit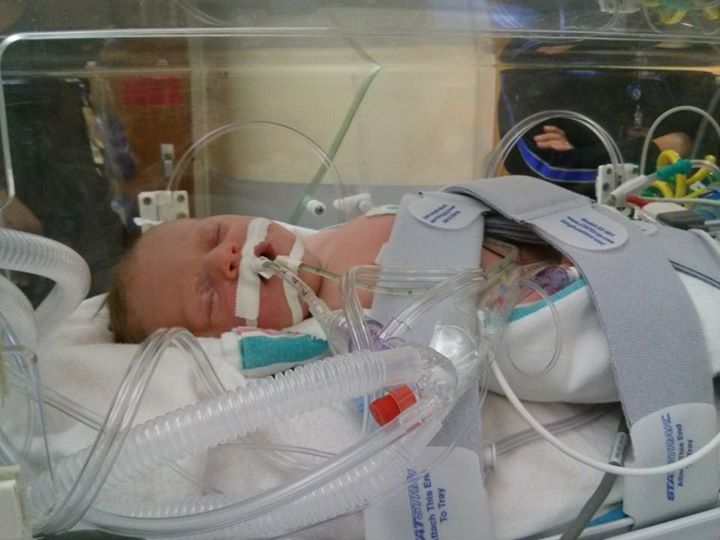 We would like to give a huge thank you to Liz Lawday and The Schwenk Family for their donation and support!!!!
We are trying to raise money for the Peacock family. Their baby girl has Congenital Diaphragmatic Hernia (CDH). As of right now, Ashlynn's intestines and stomach are in her chest and her heart is being pushed to the opposite side. One lung is already compressed and the volume is at 65%. However, her growth is right on track. Donny and Cassy currently live in Rantoul, Il, but they left to go to The Children's Hospital in Cincinnati Ohio on February 9th just in case Ashlynn is born early. Cassy will remain in Ohio until the baby gets to come home. Donny has a few weeks of vacation time that will most likely be used up by the time Ashlynn arrives. Once she is here, Donny will be using his FMLA (unpaid time) to be in Ohio with his family during this difficult time. They need help to cover finances such as keeping their home in Rantoul, paying their bills, and being able to survive while over in Ohio so that they can bring their family back home when she is ready. Ashlynn will have to remain at the hospital for a minimum of 120 days and that is if everything goes perfectly. They need our help! So, please no matter the amount if you can spare anything - our family would greatly appreciate it. My brother Donny and his fiancee Cassy will most of all - so that they can focus on bringing their baby girl home! Update: Ashlynn was born on March 13th 2014. More details can be found at 
https://www.facebook.com/waitingforashlynnmarie
What is GoFundMe?

Fundraising made easy >>
CONTACT
LINK
POSTER
REPORT
Angela West
10 months ago
Love you to pieces Cassy. Can't wait for you and your beautiful baby girl to come home, so I can spend some time with my bestie and godbaby. Congrats on your beautiful baby girl and keep your head up. If you need anything, call me anytime. Love ya!!
Karissa Northway
11 months ago
Twilah Strozyk
11 months ago
Keep fighting little one. You got this! Praying for strength for you all during this journey! y
heidi Gilliam
11 months ago
Brian & Dee Welsh
11 months ago
Farron Kelly
11 months ago (Offline Donation)
Thank you Farron for your donation. It greatly touches my heart as I know that it will Donny and Cassy's. We couldn't ask for a better brother in the world. Love you tons and can't wait to see you again at the benefit. Kristina
Angela West
11 months ago
Bob & Carol Miner
11 months ago