Hi! Please share this story and information about our precious son Nathan & his amazing pit bull Bella.
We have been so blessed to have our dog Bella. She is incredibly gentle towards Nathan. He has cystic fibrosis, asthma, eosinaphilic esphagitis, gastro pareisis, Ehler's-Danlos Syndrome 3, & POTS & DIOS. He has a g-tube that he's had since he was 6 months old, and is now 9. He is a very sweet & funny boy. Having Bella in his life has been a blessing beyond words. She is very sensitive to his moods & emotions when he is not feeling well, and stays close to him for him to hug and snuggle. 
This year has been a little harder health wise for Nathan, he's had 3 MRSA infections in 10 months, and at the end of Oct got very sick and was in Phoenix Children's Hosptail over Halloween into early Nov. 
He's wanting a new XBox One for Christmas, his xBox 360 doesn't hasn't worked for about the last 3 months. There is no way I can manage that. My husband and I are seperated, he got an apartment in Nov. He is going to cover the house payment but I have to do utilities etc.
Things that would be a blessing are gift cards to Target,  Walmart, Fry's, Safeway, gas cards to QT (Quick Trip). Nathan is a size 10-12, and does need (the ones that go to the thigh like haines etc.) underware, socks, and pajama's.  Anything is a tremendous blesssing. Espeically your prayers.  Please also if anyone knows someone who doesn't use a vehichle in Tucson, AZ~ we only have the one, and right now Pat is using it most of the time and I hate being here with out one. Plus we can't take it out of town,  the engine hasn't been as reliable anymore and this weekend we had a tire blow out. So we have to get tires etc. It would just be a blessing beyond words if anyone has a reliable vehichle that would be good enough to go not only around town but to his cf and doctor appointments in Phoenix, and to see my mom and foster dad in Prescott. Needs to have decent A/C not so concerned about appearances as long as it is in good working condition. 
If you would rather donate directly to Bella's vet to help specificially only with her needs,she has a account on their books where people can pitch in for that:It's Dr. Mark at Acacia Animal Hospital in Tucson, AZ. & be sure to say it needs to go to Bella Contreras's account.


Thank you! Please keep sharing this story, Bella is a precious part of our family!!!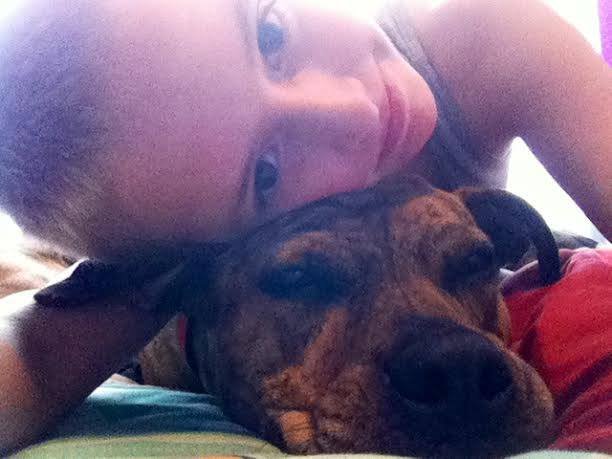 http://ireport.cnn.com/docs/DOC-1065091
Cystic Fibrosis awareness is a must...so is special needs pet adoption. Please help us share this story. Thank you truly!