So far we have raised $235...We have a ways to go, but we can do it. Thank you to those who have contributed, your awards will be sent via snail mail...YES awards..So you are donating for a very good cause, but then you are also receiving something tangible for you pledge:) It's a win/win..So give a gift to a friend twice, once by donating and twice by getting them an award service from Bijou..(Pedi on the go, a blow out, or the ultimate..mani, pedi, AND blowout!)
Thanks in advance,
The Bijou team!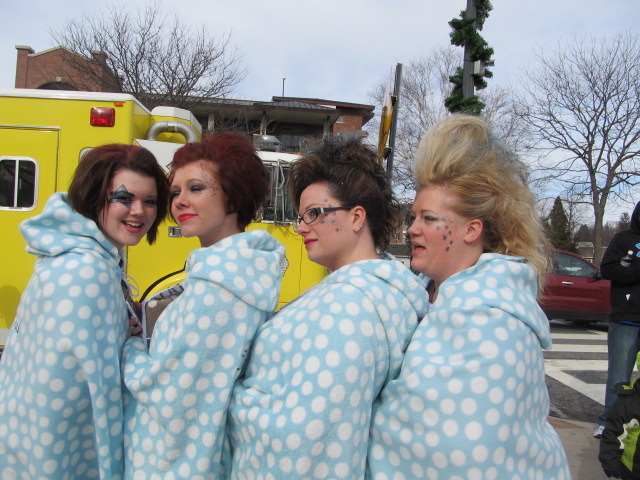 7 of the brave Bijou girls are for the third time jumping into the Skaneateles frigid lake. Every year, they dress up..this year will not disappoint! Can you imagine 7 loofah body scrubs bouncing in the lake? Oh yes, daring, these girls are! Constructing their costumes out of colored tulle! BUT only if they get to at least $1000! It's all about the trophy...we had it the first year..then we lost it...They want to reclaim it! Will you help and donate, check out our rewards just for you!
Please join us for this great fundraiser, which will provide needed funds for the Skaneateles Education Foundation, SAVES (Skaneateles Ambulance Volunteer Emergency Services) and the Skaneateles Fire Department. You will also be supporting the Sunrise Rotary Club Winterfest, which helps provide family fun and financial support for a variety of community services.
Thank you in advance for any support!