Austin Beaulieu Family Support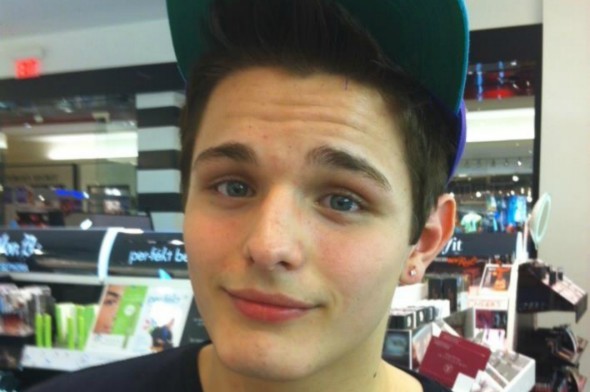 Hello Dear friends and supporters! I once again am asking that you share this page and try to help a family in need with your donations. The medical bills from the night of Austins accident have come in and his family is struggling to keep up. With the time of work lost and regular bills mounting any added expense is overwhelming especially during this time of grieving. Please help me try to raise a bit more for the family to help get them through this terrible time! Thank you so much and even if you cant donate please share this page to spread the word. Every dollar makes a difference!
Austin Beaulieu was a wonderful, smart, funny caring young man who would do anything for anyone.17 years old and just beginning his life with his family and friends by his side. He was loved by all that knew him. Austin battled Asthma in his young life and sadly on 12/27/13 he lost that battle. As his family struggles to face what no family should ever have to endure they also have the added financial concerns to undertake. When something so tragic happens many of us wonder " what can we do? " " How can we help?" This page is a way for us to do just that! Lets get together and help make this even just a little less stressful for this family. Even just one dollar makes a difference. If you cant afford money please share share share this with someone who may be able to. Please lets do what we can for these wonderful people and allow them time to grieve without the added financial concern. Lets raise as much money as we can to cover their expenses and say an extra prayer tonight to give them the extra strength they need to get through every day.
What is GoFundMe?

Fundraising made easy >>
CONTACT
LINK
POSTER
REPORT
Marcus Smith
12 months ago
Adrienne Roberts
12 months ago
Mia Schwierzke
14 months ago
Haley Harrison
14 months ago
Austin, not a day goes by that I don't think about you or wonder how you are doing up there. I wish I could talk to you just one more time and tell you how much I appreciated you being apart of my life, fly high
Betty J Hilton
14 months ago
I hope you reach your goal, Bonny Eagle is going through a difficult year. Best Wishes to you all.