Typhoon Yolanda Survivors Fund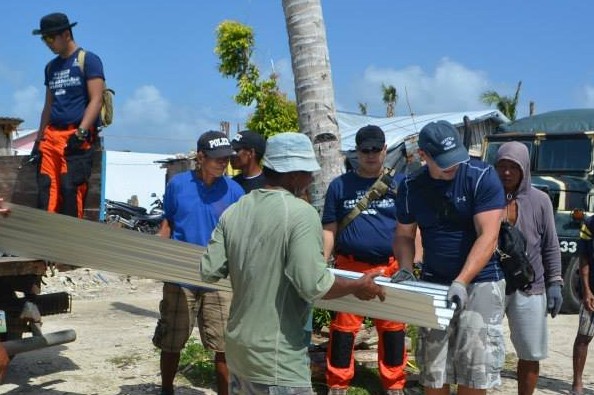 Hello supporters! Thanks to your help our efforts are under way and we are in process of getting much needed roofing supplies to the 890 families in Sulangan! Your donations are hard at work but more is still desperately needed. Please keep the donations coming!
I have posted an up-dated Video showing proof of your generous donations! Operation Seahawk was such a success that I upped my relief goal to $30,000. The Village of Sulangan is getting little aid becasue of the vast devastation and your donations have been a god send! We had so much support that I am trying to go back and provide roofing materials to all families in Sulangan. By reaching this $30,000 goal we can do this! 
 
Original Message:

I was on vacation visiting Sulangan when Typhoon Yolanda hit. This is a video of the Village Sulangan where we stayed a day after the strom. The entire area was destroyed. I am trying to raise funds for the thousands of people in Sulangan, Guiuan and Tocloban that were devastated by Typhoon Yolanda. Sulanga and Guiuan are remote villages that are getting little to no supplies. I have backing from the Philippine Coast Guard Rescue Team 926, Inc to get food, medical and living supplies directly to these areas with our donations. 100% of all donations will go to this relief effort. They desperately need our help!
What is GoFundMe?

Fundraising made easy >>
CONTACT
LINK
POSTER
REPORT
Rocky borders
9 months ago
Gregg... My wife is from Samar, and her family was slightly affected by the typhoon (PTL) Thank you very much for your work and dedications!
Ryan Stueber
9 months ago
I love being able to see my donations actually be used for something that I can see helping people. Keep up the good work Gregg!
Thomas Gardner
11 months ago
Hope this little bit helps
Walt Hannawacker
12 months ago
Gregg, you're an amazing man!!
Jaimie Garrett
12 months ago
I am proud to know and work with you, and for you going back. There is nothing more rewarding than helping others! Thank you for what you are doing to give back to that country.
Shauna Schraft
12 months ago
Good luck Gregg! I'm honored to know you and to help any way I can!