Officer C. Estrada Memorial Fund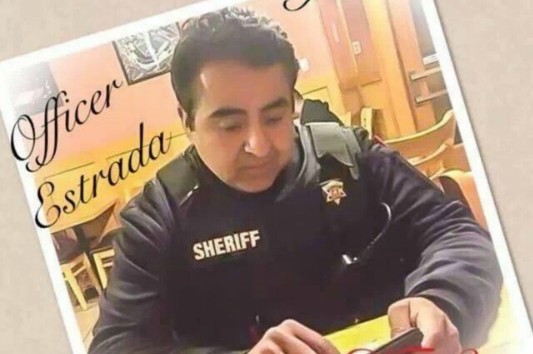 CAROLINA TAPIA
8 months ago
From: Anitrea S, Nydia M. & Perception Lounge
Carmen Tapia
8 months ago
Our sincere sympathy/prayers for your family. Your father will always be remembered.God bless.
American Knights Joliet Chapter
8 months ago
Our deepest sympathies to the family of a fallen brother.
Kenya & Cecilia Deanes
8 months ago
Prayers and condolences to your family. Gone, but never forgotten.
Sherry Caudill
8 months ago
So sorry for your loss. Roxanne Demanuele Sherry Caudill Deb Sorgenfrei
Donald Smith
8 months ago
I feel a personal guilt having delivered mail in Bellwood for 26 years, and having been a Bellwood VFW member in the 70s after Vietnam, and your family suffering such a tragic loss.
David Aguirre
8 months ago
Donation made on behalf of Debbie Ligeza.
Christiana Lee
8 months ago