Officer C. Estrada Memorial Fund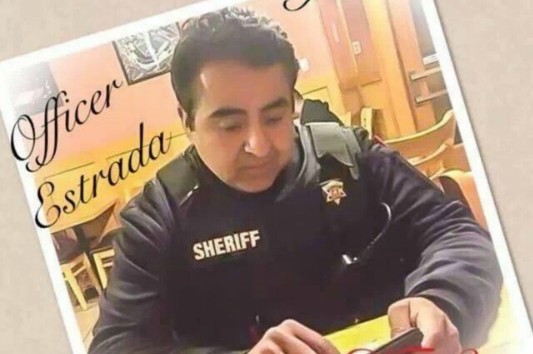 CAROLINA TAPIA
15 months ago
From: Anitrea S, Nydia M. & Perception Lounge
Carmen Tapia
15 months ago
Our sincere sympathy/prayers for your family. Your father will always be remembered.God bless.
American Knights Joliet Chapter
15 months ago
Our deepest sympathies to the family of a fallen brother.
Kenya & Cecilia Deanes
15 months ago
Prayers and condolences to your family. Gone, but never forgotten.
Sherry Caudill
15 months ago
So sorry for your loss. Roxanne Demanuele Sherry Caudill Deb Sorgenfrei
Donald Smith
15 months ago
I feel a personal guilt having delivered mail in Bellwood for 26 years, and having been a Bellwood VFW member in the 70s after Vietnam, and your family suffering such a tragic loss.
David Aguirre
15 months ago
Donation made on behalf of Debbie Ligeza.
Christiana Lee
15 months ago