Trying to Restore Christmas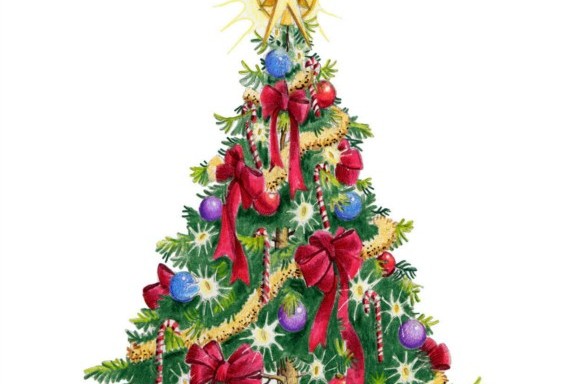 Our family is beyond grateful for the contributions of our friends, family and community during this difficult time this holiday season. Thanks to your donations we were able to far exceed our goal of $300 to repurchase the stolen gifts. We plan to do good with the additional donations by paying it forward. I hope you all have a wonderful holiday and I hope that you are able to enjoy and share it with your families. Thank You!
Early this morning while my in-laws were asleep in their home one or more individuals broke in through a window in the living room. They burglarized the home taking the family's television but more importantly, all of the Christmas gifts under the Christmas tree. What is most disappointing about this, is that all of the gifts under the tree at the time were for the children in the family (my nephew and niece [who is celebrating her first Christmas ever])! The individuals then preceded to take her vehicle keys off the key ring and steal her car as well.



It is a shame to think that there are people in the world and in our own neighborhoods that are hurtful enough to take Christmas away from children. In an effort to help restore Christmas for our niece and nephew we are asking friends and family if they are able to help in any way to aide us in replacing the gifts stolen from my in-laws home. We cannot afford to replace them all and feel so hurt to see the children missing out on something that is special to them. If you are able to aide in anyway in replacing the Christmas gifts stolen from the children we would be forever grateful. Thank you in advance for taking the time to consider our family this holiday season.


What is GoFundMe?

Fundraising made easy >>
CONTACT
LINK
POSTER
REPORT
Mariam Gutierrez Monge
15 months ago
Merry xmas. I love you all.
Merry Christmas and God Bless
Janet Brode
15 months ago
Merry Christmas. I am happy your family is ok. Your life is more important than possessions. Here is a little something. I hope it helps is anyway.
Hope this helps, I saw the story on the news and wish you and your family a joyous Christmas.
Fanny Nater
15 months ago
Merry Christmas! Hope you and your family enjoy this holiday season. The true meaning of Christmas is unity, love and hope.
Merry Christmas and blessings to you and your family.