There is no cure for autism, but there are no limits to how far an autistic child can go; that is the future I want give my son, Louis.
Autism, comes from the Greek word "autos," meaning "self" the term describes withdrawal into one's inner world, removal from social interaction -- hence, an isolated self. Louis' autism treatment program will help him expand his world, I am asking for your support to give Louis the keys to his biggest and brightest future.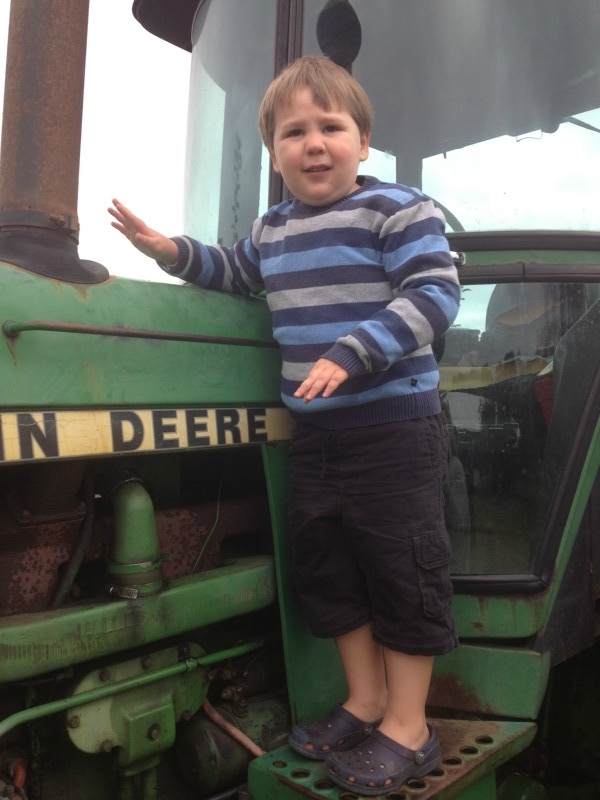 Louis is a vibrant, joyful, and busy four year old boy. He loves music and animals. Louis's diagnosis of autism and sensory integration dysfunction came just before his third birthday and just two weeks after I, his single mother, lost my job. The following year was a whirlwind of assessments, appointments, and endless research. I'm now well versed in the education and insurance systems provisions for autism treatment and the many gaps medical and educational that must be filled privately. Treatment for autism is a very intensive, comprehensive, and expensive undertaking that involves his family and a team of professionals.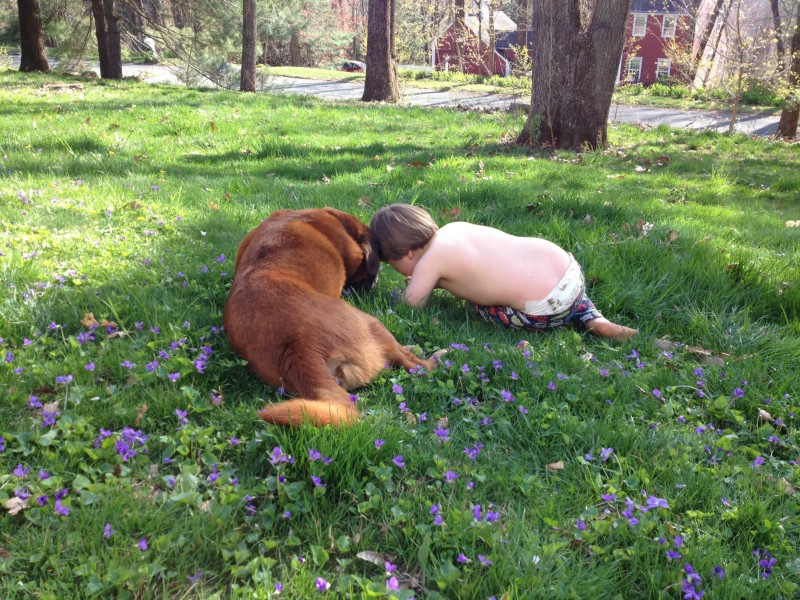 Currently Louis attends a full day pre-school program at a magnet school that emphasizes art and music. He receives some therapy at school, but more services are needed at home to support his developmental delays. Before creating this fundraising page, I consulted with Louis' neurologist and therapist to construct a list of supplemental treatments, tests, and therapies that would be of the most benefit. Support collected here would fund:
*
In home behavioral therapy
(ABA, self help skills, problem behaviors, communication skills, and most urgently safety awareness skills. Louis does not understand danger, he will run into the road or bodies of water, he will touch hot, sharp, live electric or other such dangerous items.)
*Respite Care
*
Adaptive Play therapy
*
Music Therapy
*
Allopathic and Homeopathic Medical assessment and treatment
(continued investigation into the physical challenges and developmental delays impacting Louis's growth including: genetic testing, immune testing, allergy testing, metabolic testing and supplementation)
*
Therapeutic horseback riding
*
Autism assistive technology
(iPad, autism apps, ect.
http://www.autismspeaks.org/family-services/resource-library/assistive-technology
*
Attendance of the Son-Rise Program
, at Autism Treatment Center of America
*
Adapted sensory equipment and sensory integration products
*
Summer camps and summer therapy programming
(This is certainly the biggest financial challenge, Summer is the most challenging time of the year for Louis. The structure and routine of the school day is critical to Louis well being and growth. During his 10-week summer vacation, 32 hours of summer school and therapy are available to Louis. His regular school year schedule has 325 hours of school and therapy during a 10-week period. Aside from behavioral challenges triggered from such a vast change in routine, last year Louis experienced a regression of skills during the summer break. Day care is not an appropriate placement for Louis, but we are very fortunate to live in an area with excellent private special education summer camps available. They are, however, not a financial reality for Louis without your help.)
When I was expecting Louis, reading all those baby books, every one of them stated "It takes a village to raise a child". Still, never in my wildest dreams did I imagine that Louis' village would become so big! Thank you so very much for your time and support.