bring joy and innocence back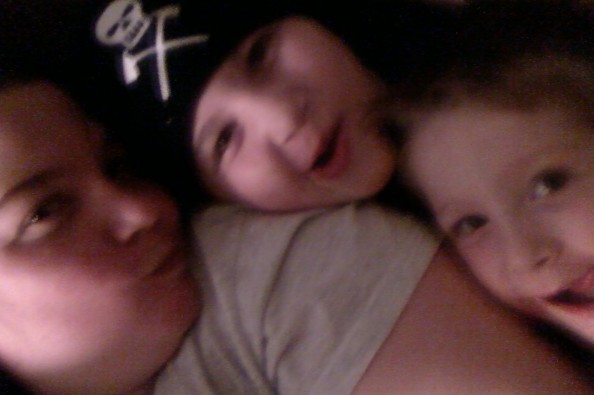 Dear Friends and Supporters,
I want you all to know how blessed the family is to have your love, support and prayers. You guys are amazing! Christmas Eve is coming, its just a mere 4 days away. The Family is planning to travel to.grandmas on Saturday, one of the donors dropped off 2 gas cards with some gifts, (thank you!!) However, theres still a need. Can we raise at least 600.00 more dollars? Not quite our goal, but the 600 would help with travel expenses. The family needs a new microwave and vacuum cleaner too. Still trying to reach out to someone thats willing to donate XBOX 360 Kinect, with games and skylander WII U with games and 2 tablets. Weve had (at this point) only one donor with toys. Please find it in your hearts to spread the word, donate gifts or money, or gift cards. Donations can be dropped off at Cornerstone Church Lexington Rd. Thank you so very much, Love you all.
these boys lives were turned upside down when innocence was stolen at knife point, when an innocent autistic child was raped. forced to move because of the trauma happening in the home, leaves very little hope for christmas. this incident is fresh, new and still bitter. i want to give them a christmas to remember. lots of toys, and happy memories, maybe even a mini vacation. anything helps. i just want to help this mom put the smile on her childrens faces. the family has been through enough, they dont need more tears. thank you for any help you can give.
http://m.onlineathens.com/local-news/2013-10-29/couple-indicted-knifepoint-rape-athens-special-needs-child
What is GoFundMe?

Fundraising made easy >>
CONTACT
LINK
POSTER
REPORT
Jim and Sallyanne Barrow
15 months ago
Our son has autism.
Praying for you and your Family.
Garyr Locke
15 months ago