Help Ariana Dizdarevic Fight Cancer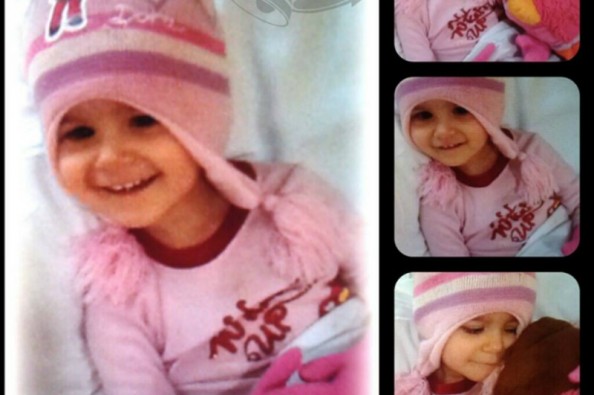 ZELIMO se zahvaliti svima koji su podjelili ovu stranicu dalje da se pomogne maloj Ariani veliko hvala svima koji su donirali pare na ovaj stranicu sa sijelom u lucky duck i boxsama koje su bile u cafe bar 9 i vivid i bice jos jedno sjelo kod GRBIC nisam sigurna tacno kad ali kad se dogovori sve ja cu da javim svima preko facebook i radio stanice GOFUNDME od danas je zatvoren jos jednom mnogo vam hvala svima koji ste pomogli nasoj maloj Ariani
On November 8, 2013 Ariana Dizdarevic was taken to the emergency room, there doctors discovered Ariana's left kidney was taken over by a two pound tumor. She was rushed into surgery, her kidney taken out tested positive for Clear Cell Sarcoma Cancer of the kidney; a rare kidney cancer that affects primarily children between the ages 3 to 4. Ariana, will be facing 6 months of Chemotherapy. With another baby on the way and three other children, the family will have many financial hurdles. Due to the back and forth hospital visits father, Dzevad Dizdarevic is unable to retain his job position. The family is potentially facing bills stacking up and losing everything. Being unable to leave his expecting wife alone at home while at work, he must juggle between meeting bill deadlines, taking his baby girl to the hospital and feeding his family. Mother, Sandra and Father, Dzevad Dizdarevic ask you to pray for their baby girls recovery and if you would like to donate that would be beyond their expectations.
What is GoFundMe?

Fundraising made easy >>
CONTACT
LINK
POSTER
REPORT
Refik Alukic
14 months ago (Monthly Donation)
Anonymous Anonymous
15 months ago
Da sto prije ozdravi...
Alma K & Alphacomm
15 months ago
mujo ramiza
15 months ago
da ti dragi alah pomogne..da brzo ozdravis
jasmina kalem
15 months ago