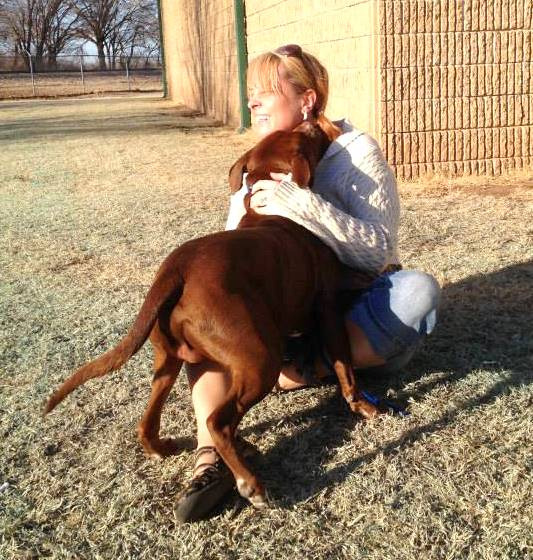 Our overall mission
is to rescue, protect and provide lifelong care for those animals that cannot for themselves, all while upholding an ethos of advancing public thought and involvement. Together with this mission is our hope of uniting previously discarded animals with caring, nurturing homes. Ultimately, we are helping to place good pets in the helping hands of caring people.

Our long-term goal
is to establish and run a life-long non-profit sanctuary with a "no questions" asked policy for the drop-off of unwanted pets, as a humane and responsible alternative to abandoning an animal outside. We are creating close ties to the community, with an emphasis on education. It is one thing to have a pet in your home, it is another to provide a safe, fulfilling and engaging environment for everyone involved.
We also are putting a focus on political change towards a mandatory registry for animal abusers, to ensure that people who can not or do not want to treat their pets in a responsible and respectfully manner will never get their hands on another animal again.
Considering rescues are often times worse-for-the-wear, our sanctuary will have a rehabilitation center. We hope to have community veterinarians on staff to aid in this process. Troubled and hurt animals will be able to heal in a nurturing and loving environment.
Can we rescue and help them all? No. But we can help some of them, and that is what counts for us.
*How YOU can help make an immediate difference*
Thinking realistically, we have planned our fundraisers in increments; we don't expect to grow to the size of our ultimate goal immediately. Where we stand now, YOU can help us make an
immediate change
in the lives of abandoned animals everyday, as we have been. Currently we have in our care two dogs that we have rescued, rehabilitated and have been housing with our own funds.
You can see pictures of Bobby Fischer and Susan Boyle that we have posted to this page.
The goal of this first fundraiser
is to give you the ability to help us provide immediate care to animals including food, shelter, medical care, enrichment, spaying/neutering, transportation etc. We know you don't like to see the poor animals our of beautiful city outside and alone anymore than we do.
We feel that the more we can do and involve ourselves, the easier we can get the word out and grow as an organization. And as we are an official non-profit organization, all funds we raise go directly to the care, nurturing and advancement of well-being of all the pets that cross our path.
Please check out our links to learn more about the role we all play here in The Underdogs Rescue Organization.
https://www.facebook.com/theunderdogs
http://theunderdogsrescue.wix.com/theunderdogs