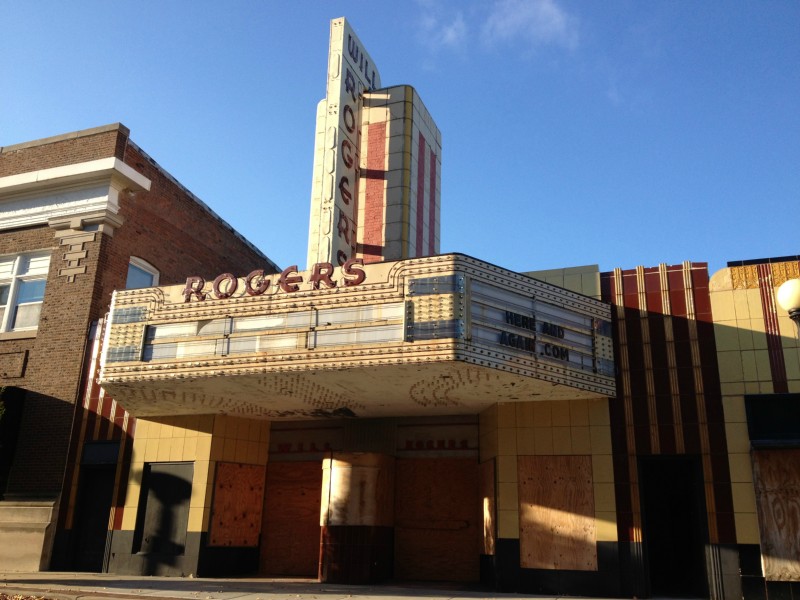 Will Rogers Theatre - Charleston IL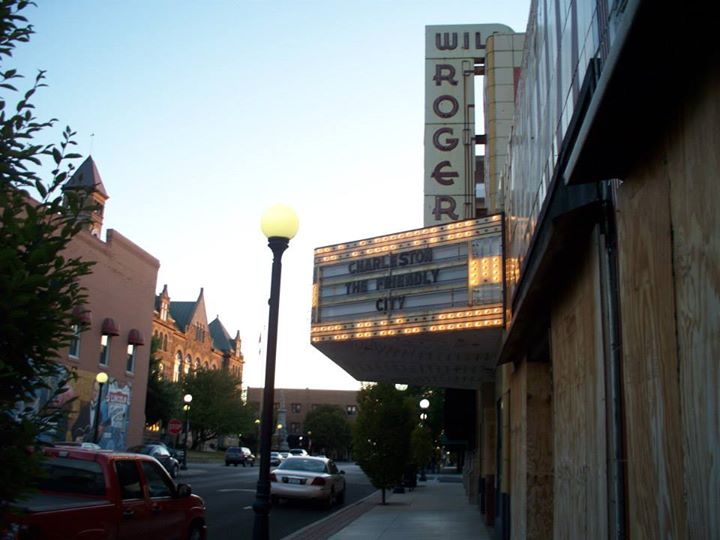 With your help we can make it happen!
The Will Rogers Theater
is in need of a costly electric upgrade. Work to restore the property into one of East Central Illinois' finest entertainment venues is in the plans. It won't be an easy project to bring the Will Rogers back to as it was when it originally opened in 1938. This Art Deco building just off the Courthouse Square in Charleston, Illinois once surpassed even the fondest dreams of what a modern theater could be according to a Paramount Films executive. The Will Rogers Theater was closed by AMC in 2010, its future uncertain. It was added to the list of Landmark's Illinois 10 most endangered structures in Illinois. Purchased in 2011 the project has stalled due to funding issues.
In an effort to return the Will Rogers Theater to its original grandeur, we are asking for your help to create community awareness about the project, and to raise the funds. The plan is to get the Will Rogers Theater open and back into a downtown community social location. Movie goers and live entertainment enthusiasts will delight in the enjoyment of once again having a magnificent downtown hot spot that thrives.
A theater like the Will Rogers, can be an economic anchor for down towns. Theaters are often a feeder for restaurants and shops. In a thriving environment these businesses will feed off each other. Renovating theater buildings becomes particularly costly for they must be overhauled to accommodate modern audiences and performers. Creating a contemporary facility will mean expanding the lobby and backstage area, making bathrooms handicapped-accessible and replacing old film projectors with digital equipment. All this is true for the Will Rogers. That is why we need your help.
The Will Rogers Theater is part of a great community. Many people have fond memories of time spent at the location. We look forward to pursuing the dreams and realization that the restoration of the theater is going to happen.
In order to move the Will Rogers Theatre project forward the exterior electric system will need a costly update. The cost is estimated at $18,000. to $20,000. ( We are waiting for the exact written estimate from a local electrician.) This is required by the power company. Once the electric is upgraded, we will be able to rent the store fronts to small businesses. This will create jobs. These store fronts have not been in use for 20 years or more. The income from the store fronts will help to move the theatre restoration project forward. Perhaps help to secure financing for the project.
Any funds donated over our electric service goal will be used for the Will Rogers Theatre restoration. We have a lot to do. A wish list will be added soon.
For more information visit:
www.HereAndAgain.com
and
www.WillRogersCharleston.com
. We hope you share our passion for the Will Rogers Restoration. Opening night is going to be a grand celebration! Thank you for your interest in this project.