Bobby White Memorial Fund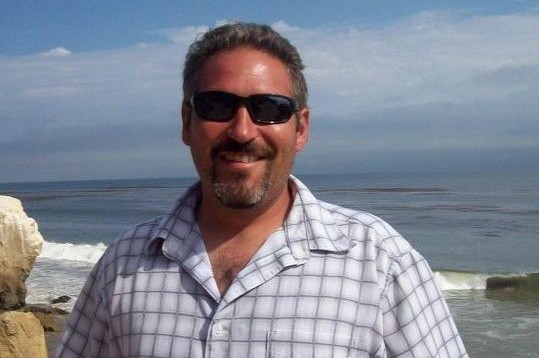 Thank you to all who attended, helped set up, helped break down, cooked, served food, or just plain came to show your support or to share a memory at Bobby's celebration of life. Most have had their closure and are returning to their normal lives, but for Laura and her family, the road ahead will be long and difficult as they try to return a life far from normal. Bobby earned more than half of the family income and had no life insurance, so the financial hardships are still very real. For this reason, we will be leaving this page up and running in hopes that we at least reach our goal. Laura and her children's suffrage will not be dissipating any time soon and neither should our support. Please continue to give, and please share this link with your friends and family so that they may give a little support, too, should they still want to lend a hand.
On Monday, August 26, 2013, our friend and loving husband and father,
Robert White
, was suddenly and unexpectedly taken from this world. He was a kind and thoughtful person and will be greatly missed by all who had the pleasure of knowing him. He leaves behind a devoted wife, two great boys, and a daughter who need our love and support now more than ever. In these difficult economic times we are ALL experiencing, his family was not prepared for such an untimely and catastrophic event in their lives. With Bobby earning the majority of the family's income and no insurances in place, they are in desperate need of our immediate help to cover funeral costs and to help lighten the coming burdens they will be experiencing in the very near future. Please use this site to help this broken family in their time of need. No donation is too small and all proceeds will go directly to the family. Thank you for your support.
What is GoFundMe?

Fundraising made easy >>
CONTACT
LINK
POSTER
REPORT
Kevin & Christine Korenthal
18 months ago
I am so sorry for your tragic and untimely loss. I pray that God will settle your hearts in this time of great sorrow and guide you on in all that you do.
Dave 'Saki' Damian
18 months ago
Laura, I'm so sorry for your loss....Bob was a big part of me getting my life back. Love, Dave
Mike & Natalie Nardone
18 months ago
Laura we are so saddened by this tragedy. I am lucky to have known Bobby and will always keep him in my heart. I know your family is there for you and the boys. But, if you guys need us please just call. Love you guys.
Jessica Liotopoulos
18 months ago
Stacy Kupfer and family
18 months ago
Sending you love and strength, as always!
Betina Hsieh
18 months ago
Suzanne Hines
18 months ago
Becky Austin
19 months ago
Wish I could've done more...
Wendy Medeiros
19 months ago
Although I didn't know Robert or his family, I do know the Reinhold's & as friends of Bobby & Laura I have watched them try to accept & cope these past several heartbreaking days! I can't even begin to imagine what the White family is going through, my heart goes out to Laura & their sons and daughter! May God bless your family!
Liz and Al Shonk
19 months ago