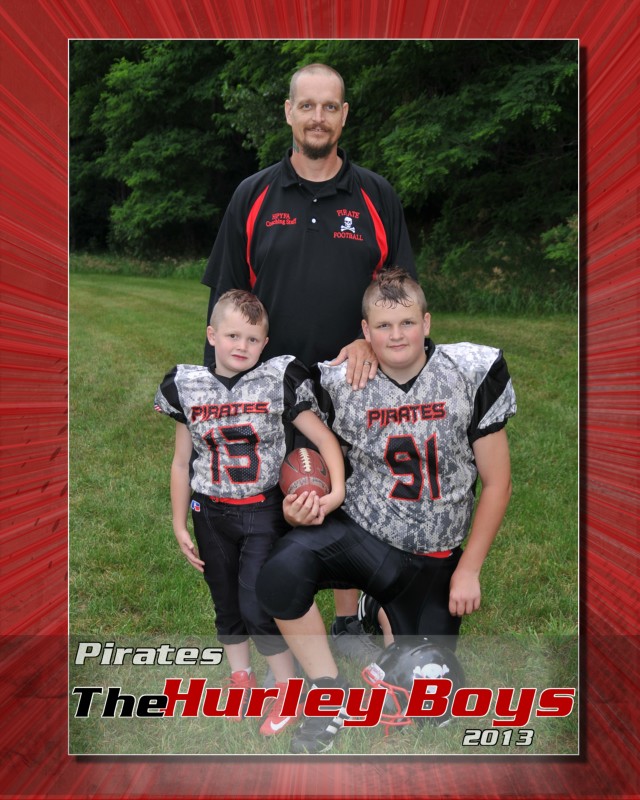 Steve Hurley lost his battle with Kidney Cancer on Jan.24, 2014 He was dedicated Dad to Tyler (13) and Drake (7) as well
as a devoted husband to Dawn. Steve touched the lives of many of the young men in our community as a Board member and Coach for Hamburg Pirate Football and a very active volunteer with Pinckney Wrestling Club. Say an extra prayer for Dawn, Tyler & Drake to have strength through this difficult time.
Possibly we can help with some of the final expenses.