Jen & Jeff's Rogue Wedding and Honeymoon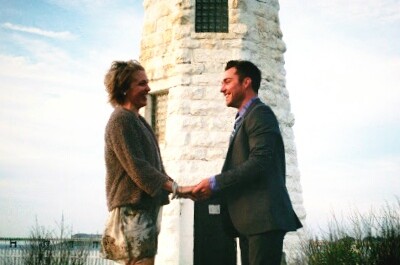 Raised: $22,600.00
Goal: $8,000.00
Created by
Jeffrey Lang
876 Friends
Contact
Embed
Created by Jeffrey Lang on June 27, 2013
At Christmas, we were looking at rings. In January, she was diagnosed with stage IV lung cancer. Six weeks ago, they told us it was 90% gone. Three weeks ago, she started getting headaches. Last Friday, they said the cancer had metastasized to her meninges and spinal fluid. When we got the prognosis, and everyone was still in shock, she turned to me and in her matter of fact, completely confident way said, "We're getting married".Please help me make this a reality for her!! And help us fund whatever adventures we can think of as we live out every last day to the fullest!!
Recent Donations (348)
$22,600 raised by 348 people in 9 months.
$25.00
Jason Matsui
6 months ago
$50.00
Nima George
8 months ago
$25.00
Anonymous
8 months ago
$100.00
Julie H
8 months ago
$25.00
Hope Schachter
8 months ago
$5.00
Anonymous
9 months ago
$50.00
Nancy Cuen
9 months ago
$50.00
Anonymous
9 months ago
$35.00
Melissa Henke
9 months ago
Jen, Wishing you and Jeff the most amazing wedding and honeymoon! May tomorrow be the happiest day of your lives! xoxo
1-10 of 348 donations
Next