DARWIN CALLEJAS (R.I.P) WE'LL MISS U!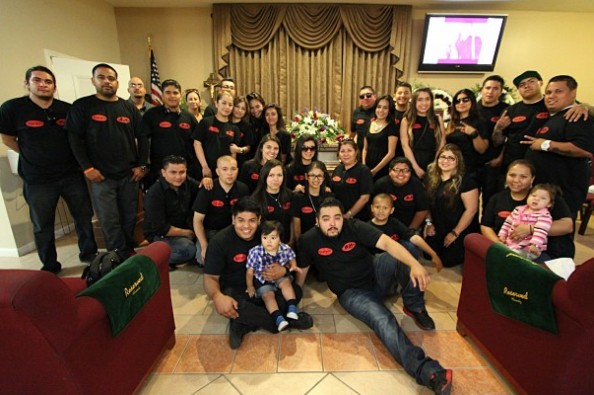 Raised: $4,265.00
Goal: $15,000.00
Created by
Steve Anaya
113 Friends
Contact
Embed
Created by Steve Anaya on June 9, 2013
DARWIN CALLEJAS WAS ONLY A 23 YEARS OLD YOUNG MAN, DIED IN A UNFORTUNATE MOTORCYCLE ACCIDENT 6/8/13 WAS AN AWESOME FRIEND, AN EXTRAORDINAIRE BROTHER TO HIS SISTERS , EXCELLENT SON, AN EXCELLENT AUTO TECHNICIAN AND A PROUD YOUNG FATHER! HAD MANY DREAMS AHEAD OF HIM. PLEASE HELP US HELP HIS FAMILY THROUGH THIS HORRIBLE TIME, ALL DONATIONS WILL GO TOWARDS FUNERAL AND MEMORIAL SERVICES ANY EXTRA WILL TRULY HELP HIS FAMILY HE WAS A PROVIDER, ANYONE WHO KNEW HIM KNOWS HE WOULD DO THE SAME . DARWIN WE WILL PRAY FOR U BRO AND DON'T WORRY ABOUT YOU'RE SONS THEY WELL BE IN GOOD HANDS REST IN PEACE BROTHER WELL MISS U VERY MUCH!!!
Recent Donations (67)
$4,265 raised by 67 people in 10 months.
$300.00
Rodrigo amaya
10 months ago
$100.00
Janette Gomez
10 months ago
$20.00
Jose Garcia
10 months ago
$20.00
Anonymous
10 months ago
$50.00
Jeannette Alamilla
10 months ago
$20.00
Melanie Ponce
10 months ago
Our deepest sympathy to the family.
$50.00
Martha Sodetani
10 months ago
RIP. Our community mourns. Godspeed to you. Prayers for you, your family, friends and co-workers.
$30.00
Alicia Beltran
10 months ago
My thoughts & prayers are with you & your family. R.I.P
$80.00
Karina Macias
10 months ago
Janet and Angie. I wish I can heal the pain you are feeling my friend. But you will always have a shoulder to lean on. And a friend to talk to....KARINA!
$35.00
Anonymous
10 months ago
1-10 of 67 donations
Next