In Memory of Jennifer Jo Shores Kiddle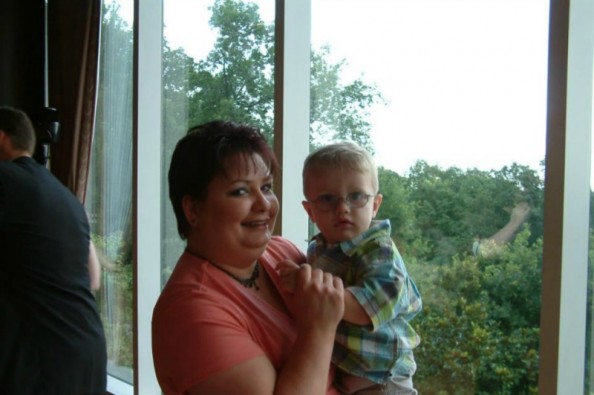 Raised: $6,422.00
Goal: $10,000.00
Created by
Levi Shores
104 Friends
Contact
Embed
Updated posted by Levi Shores 10 months ago
Created by Levi Shores on June 7, 2013
Recent Donations (60)
$6,422 raised by 60 people in 10 months.
$75.00
Kimberly Murphy
9 months ago
Sarah, you and your family are in the hearts of the EIS Team, Andre Gold and group! Sincerely
$50.00
Julie Clyde
9 months ago
I'm so sorry little brother. Love you.
$50.00
Adam Ray
9 months ago
We are truly sorry for your loss. Our hearts and prayers go out to you and your family to accept your sudden loss. "Wait on the Lord: be of good courage, and he shall strengthen thine heart:" (Psalms 27.14)
$20.00
Rhonda Wolverton
9 months ago
I'm friends with Nicki. I admire how much she loves her family and how close she is to her siblings. I'm sorry to hear of her loss and your loss as a family.
$10.00
A & B Crank
10 months ago
We are so sorry for your loss.
$50.00
Jewel Howard
10 months ago
Jennifer was a very special person and will miss her. She was so kind and giving!
$100.00
Ross & Karen Sparks
10 months ago
Jo was such a special girl and I still see her buzzing up the hill behind our house in her snazzy little red Karman Ghia and the fact she loved hats as much as I do. Jo, you left us too soon and much love to your family who so loved you! We all loved you, you couldn't help to love her! ((hugs Win and John))
$300.00
KELLEY BLUE BOOK
10 months ago
We want to extend our deepest sympathy. Your friends at Kelley Blue Book
$100.00
Joanna Vagner
10 months ago
Our family extends our deepest condolences to your entire family. We pray for God's peace, comfort and strength for your family.
$50.00
Tenyl Bradford
10 months ago
1-10 of 60 donations
Next