Support fund in memory of Cathy Byers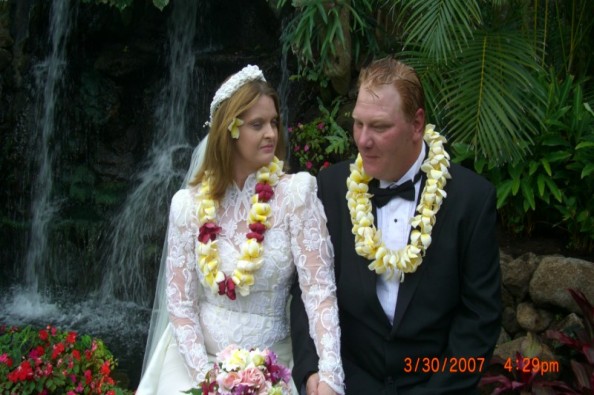 We are into the third month since Cathy's passing. The donations have provided a means to pay our bills and obtain the necessities needed. I am desperately seeking employment, which has been frustrating and fruitless. Currently I am well short of rent at the first of the month and money to eat is getting thin as well. Most all of the goals set for us to reach are still out of reach. One of the main issues is dependable transportation. I have to reach out to everyone again due to the fact that I have no other means to support myself during this time. I need at least 350 to pay next months rent. Phone bills is due on the 16th this Friday. If I could just find a job I could manage just fine. Last week I was turned down by three companies. I have apps and resumes all over and I continue to look daily. Even bus fare is hurting right now. Please if you can continue to offer any support it is desperately needed and would be absolutely appreciated. The only reason I have been this successful up to this point is due to community support. The only blessing throughout this entire ordeal. Many Blessings

As many of you may already know we lost our good friend Cathy over the weekend. Her and her husband Jodie were on there way to camp at Wakarusa when their car was washed of the road. Water flooded the car and as they attempted to escape Cathy became trapped and drowned. Jodie needs to raise money to cover his rent and funeral expenses as soon as possible so we all need to dig deep and help our brother out as he deals with this tragic loss.
What is GoFundMe?

Fundraising made easy >>
CONTACT
LINK
POSTER
REPORT
william holder
21 months ago
For the Kids
Armadillo Acres
21 months ago
Lawayne Williamson
21 months ago
RIP my dear sweet cousin. You will be greatly missed. Say hey to grandma Annie for me.
william holder
21 months ago
I love you sis, I wish I could be there
Christine Kirchner
21 months ago
God bless you and your family!!
victoria tagle
22 months ago
God bless
Joey and Brandi Holt
22 months ago
So sorry for your loss! We live here in Scott County and I am sharing your story! We pray for you and everyone involved I'm the flood that morning. So sorry