Help me: As cancer sucks!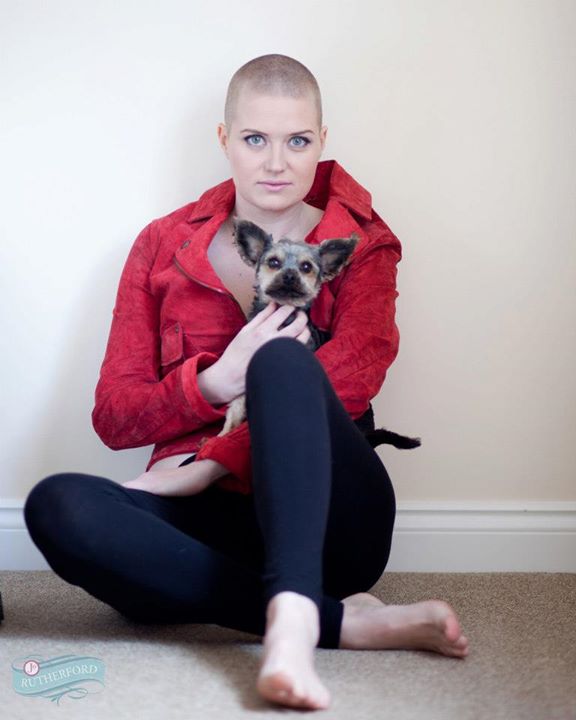 Thank you so much for all you kind donations this means the world and fingers crossed it will allow me to live out my dreams xxx
Hello, my name is ann-Marie and I'm a 31yr old who was diagnosed with terminal cervical cancer on the 3rd of April this year. I'm a Flight Lieutenant in the RAF and I was originally diagnosed with cervical cancer stage 1b1 back on 23rd March 2012, through attending my annual smear test in feb 12. Despite the recent news of the cancer returning and being terminal i still view that smear test as saving my life. I was overdue for my smear and hadn't realised due to moving locations with my job and if it wasn't for going to see a nurse for a water infection on returning from a ski trip I would never have known I had cervical cancer as I had no symptoms. Since this diagnosis I have embraced Pallative chemotherapy and had my head shaved for a local charity and have started blogging my journey to raise awareness of cervical cancer and the importance of smear tests.

I vow to stay positive through this challenge and make something good come from something that could be such a negative. I intend to live every moment embracing life and helping out people along the way. I want more than anything to create memories for my family and friends, mainly for my nephews and nieces where possible.

After lots of people asking me if there was anything I wanted to do I created a bucket list (bucketlist.org) with the aim of doing a little bit of travelling until I found out the cost of travel insurance when you have terminal cancer. Wich is ridiculous and I can't believe insurance companies get away with it. Therefore to help fund my bucket list I was recommended to try raising money. Hence initiating this gofundme page.


Every little bit will help, no matter how much and if all my contacts on Facebook, twitter and in my email address book could donate £4 I would reach the target and I will be matching every donation up to the target set, this will then allow me to afford the travel insurance and the holiday.

Lots and love and thank you very much xxx




What is GoFundMe?

Fundraising made easy >>
CONTACT
LINK
POSTER
REPORT
Andrew Blain
15 months ago
You are an amazing lady and keep enjoying your dreams. You looked stunning at gavin and Emma's wedding. Lots of love June & Ron (Gavin's mam & dad)
Linda Short
16 months ago
Jeanne Rogers
16 months ago
You made a stunning bridesmaid at Emma and Gavin's wedding, with love Jeanne & Mark xxx
Emma and Gavin
16 months ago
Thank you for being our bridesmaid and being part of our speical day xxxxx
vic and scott mcgowan
17 months ago
loren mckirdy
17 months ago
Read about you in new magazine x I think you are amazing x so strong x
Davey Mussen
17 months ago
Keep 'em lit and enjoy everything you can.