Debbie Rocco & Ashley Metz are Mother & Daughter who are both suffering with a genetic disorder called
Arnold Chiari Malformation
. Never Heard of it? Most doctors haven't either which makes receiving the proper care very difficult. To complicate matters further, they both have a connective tissue disorder called
Ehlers-Danlos Syndrome
. These conditions leave them in persistent severe pain, along with debilitating headaches, problems with balance, vision, hearing, memory loss, loose joints, digestive problems, & malfunctions of their autonomic nervous system.
Debbie suffered for 7 years with unexplained systems before she finally found a doctor in 2011 who diagnosed her with Arnold Chiari Malformation. In addition, it was found that she had a
tethered spinal cord
. Desperate for relief, she opted for surgery in the hopes that she could get back to a way of life that so many of us take for granted. She had brain surgery in July of 2011 and 4 months later, surgery to untether her spinal cord. To all of our dismay she had very little improvement, and the surgeon told us there was nothing else he could do for her. He also had no explanation as to why she was still having so many problems.
On to the next doctor who, in addition to her current medical conditions, diagnosed her with
Fibromyalgia
,
Myofascial Pain Syndrome
,
Dysautonomia
(which was causing heart problems), &
Gastroparesis
. Over the next year Debbie continued to decline and was performing research in an attempt to find anyone who could help. It was during that time that our daughter Ashley, who is now 16, started to have similar symptoms and was also diagnosed with the same disorders. Ashley is now unable to live the life of a normal teenager and her future is uncertain. During the 2012 - 2013 school year, Ashley has not been able to complete an entire week of school due to the pain and headaches her conditions present. Ashley had been able to maintain a 4.0 grade average but that has slipped a bit this year due to all the missed time, difficulty focusing, and memory loss. Ashley is considering taking a few online courses next year, as at this point, going to school every day like everyone else is just not a reality.
Through personal experience along with research, Debbie learned that there were very few doctors who understood Arnold Chiari Malformation & Ehlers-Danlos Syndrome, let alone how they interact and affect each other. There are no cures at this time, only medications & surgery to help relieve symptoms.
Debbie's exhaustive research led her to The Chiari Institute in New York. This medical complex is one of the most highly rated institutions that treat patients like Debbie & Ashley. Not only do they treat all the conditions afore mentioned, they understand how everything is related and treat the conditions as a whole. They are also constantly developing better & more effective treatment options as well as identifying risk factors to help with earlier diagnosis. Debbie and Ashley have both been accepted to be treated at The Chiari Institute of New York and both will require invasive surgical procedures.
This will require multiple trips from Wisconsin to New York. Due to our mounting medical bills, coupled with travel costs, it will not be possible for Debbie & Ashley to get the medical treatment they need without the kindness and generosity of others. Our first trip is tentatively scheduled for June 16th, 2013 and we will be in New York for a minimum of 2 weeks. Ashley will have brain surgery to correct the Chiari Malformation and to fuse the vertebrae in her neck. Debbie will have further testing performed and surgery will be scheduled for a later date.
My hopes are that my Wife and Daughter will soon have relief from the constant debilitating pain that they deal with every day. For my wife, who has lost so much, to be able to enjoy even the simplest of activities that we all do every day, but for her are impossible. That Ashley will be able to get back to being a normal teenager and have the best chance of realizing her dream of going to pastry school. Please give what you can, every little bit helps. My family & I humbly thank-you.
Ashley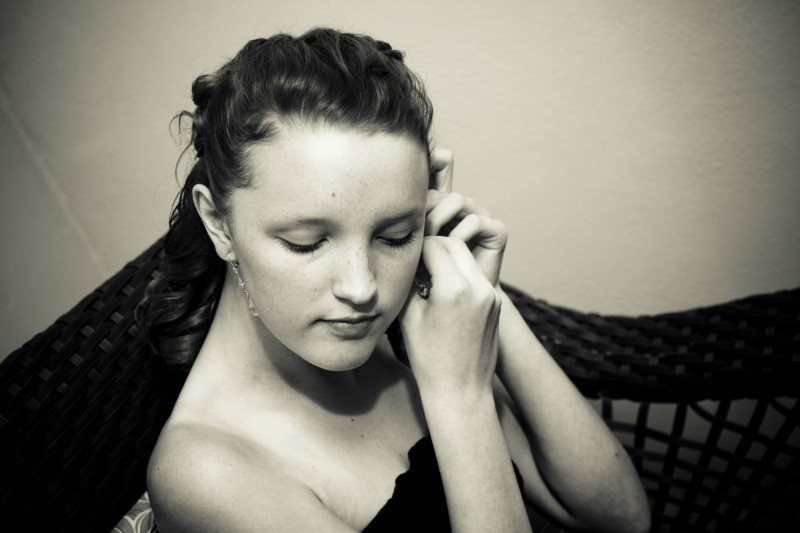 Debbie with our Grand daughter Alexis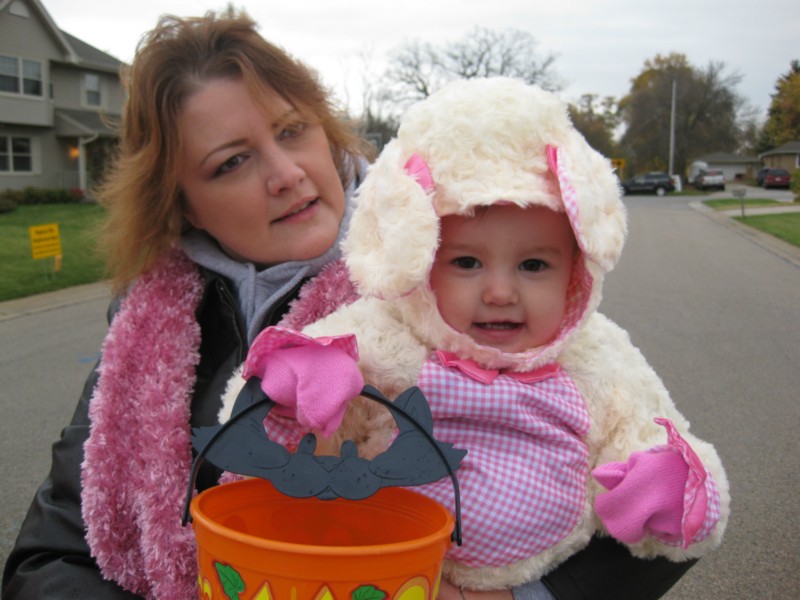 Debbie's first decompression surgery due to the Chiari Malformation.