Heart Patient Drowning in Debt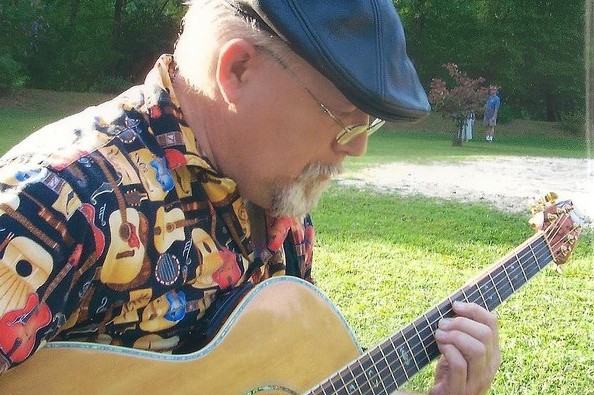 I have been away for a while. I now am victim to a stroke. It has left my arms week and very painful. That is the bad stuff, the good stuff happened right before this. I was in the middle of getting into a seven piece band and had practiced all week for this position and I had this weird feeling come over me the night before practice. At about 4:30 am the three fingers most furthest right on my right hand were dead! I used my left hand to move them. They were in the open position and I moved them closed and they snapped opened. and both left and right hands and arms started hurting. Well I went to get up and almost fell on the floor because my whole right side was numb. I went to the ER stupidly at 6:30 am and they told me I was having a stroke. All get out went crazy and all these doctors and nurses were doing everything on me . It was a blur. I got through that part and have been evaluated and tested etc. I need surgery. Bottom line, because I had injured my neck before. I am a US Navy Veteran and disabled on top of all. But don't count me out. I need everyone's help with this one. PLease pass this on and May God Bless....
I've been a musician for 45 years. My passion is music. I believe it has kept me alive through all the trials and tribulations I've experienced throughout the years.
My life has always been an upward battle. In 1997, I contracted a severe case of Pancreatitis and I graciously won myself a helicopter ride to the nearest major hospital. That year also brought me the curse of Type 2 Diabetes. Both cases I could live with rather comfortably.
It wasn't until 1999 that my life took a turn for the worst. I experienced something I would come to know all too well. I was 44 and felt the gripping sensation in my left arm. I had no idea it would be my first of 7 life-threatening heart attacks.
Today, I am almost more metal than man. I was given 11 stents to open my clogged arteries. I underwent numerous surgeries to eradicate my heart disease. I even had my sternum cracked open to facilitate an invasive quadruple-bypass surgery in 2005, which proved faulty and collapsed. Yet my upward battle had not reached its peak.
The past 6 months have been a struggle. I've been admitted to the Veteran's Hospital 7 times and the debt I've obtained is pulling me under. The bank threatens the security of my car and my house. I've worked my hands to the bone providing for my 3 children. My youngest of which, goes off to college this fall.
However, my doctor will no longer allow me to work. He said I'll kill myself if I do. I must keep my family afloat while I still can. We all have been hit by these hard times and I believe everyone needs a helping hand sometimes. I would appreciate anything you can offer me, even if it's just kind words of motivation.


Sincerely,
A peaceful musician,
Gary Jones.



What is GoFundMe?

Fundraising made easy >>
CONTACT
LINK
POSTER
REPORT
Keith Kaley
11 months ago
Thank you for your service. God bless you and your family.
Donelle Brierley
11 months ago
I'm sorry that's all I can afford right now, uncle. I will spread the word though. You are an inspiration to me- more than you know, and I'm sorry for that. I need to share with you what all of moms stories about you have done for me. You round house kicked life in the ass and should be proud of all you have done. I love you. Don't go anywhere yet, please.
Clay Cottis
11 months ago
Anonymous
18 months ago (Monthly Donation)
Anonymous
19 months ago (Monthly Donation)
Anonymous
20 months ago (Monthly Donation)
Anonymous
21 months ago (Monthly Donation)
Alicja Michaud
22 months ago
Praying for you Gary. Hope to see you soon.