Team Fredericks- Medical Fund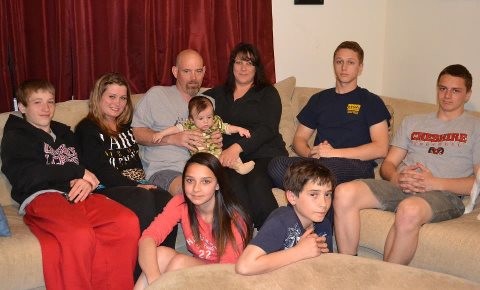 Raised: $3,275.00
Goal: $20,000.00
Created by
Jennifer Streit Ritchotte
199 Friends
Contact
Embed
Updated posted by Jennifer Streit Ritchotte 10 months ago
Join us tonight at The Russian Lady for our first...
Created by Jennifer Streit Ritchotte on April 19, 2013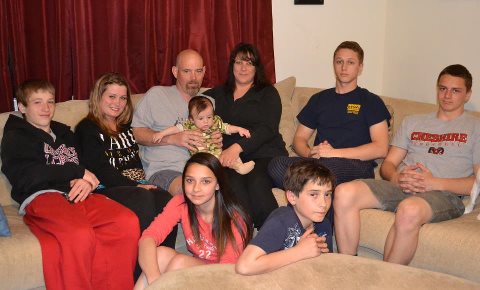 Please join the friends and family of Cheriann and Greg , to help support their family in a sudden, traumatic illness. Cheri and Greg were recently married in October 2012. In March, 2013 Greg was diagnosed with Multiple Myeloma after experiencing recurring shoulder pain he thought was from shoveling. Further tests revealed multiple tumors in several areas including his skull, clavicles, spine and femur. Greg recently had replacement rod surgery due to the severity of the tumor in his right femur and is undergoing chemo treatments. Greg has a very large fight on his hands and Cheri is by his side supporting him. Greg coaches youth baseball and continues to donate his time as well as working his job as medically able. Cheri continues to work as a Nurse caring for others. Together they have a combined family of 9, Greg's two children and grandson and Cheri's 4 children, all of whom live with them. Let's try to relieve a bit of their families financial stress and pay it forward.
Recent Donations (37)
$3,275 raised by 37 people in 10 months.
$100.00
Beth Moran-Berry
6 months ago
$100.00
Diane and Frank Rudini
7 months ago
We are sorry we were unable to attend your benefit on Saturday. I know this donation is small, but hope it will help. We all wish you well and will keep you in our prayers
$250.00
matt corcoran
8 months ago
totally forgot to do this!!! if you're cured by now, please refund my money....thanks
$100.00
Tracy Strickland
8 months ago
To one of Connor's all-time favorite coaches - Connor and I wish you success in your battle with cancer.
$50.00
Joe & Erica Norcross
9 months ago
$50.00
Mike Cook
9 months ago
$50.00
Bob D'Ostilio
10 months ago
$150.00
Mary
10 months ago
Stay Upwind!
$100.00
Matt & Jackie Purpora
10 months ago
The 8U Reds wish you a speedy recovery.
$50.00
Zoran and Katarina Tomin
10 months ago
1-10 of 37 donations
Next