Bright eyes kitty PERCORTEN drug fund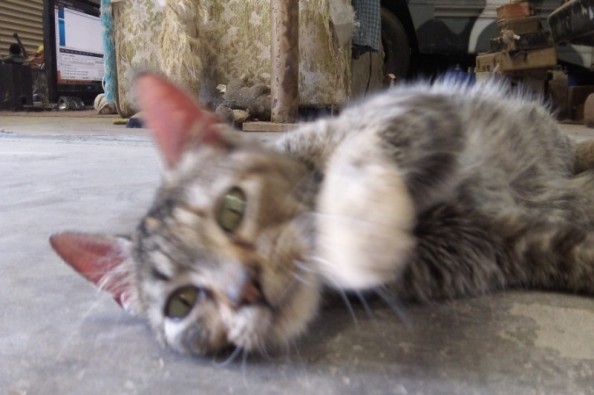 Meow Meow Bright Eyes calling my litter bother PawPaw is now 3.30 pounds and he is getting bigger his live was saved Meow our human needs your help this thing called the internet which our humans use to keep you updated on me and all the kitty's here at Paw Town Cats will be cut off at the end of the mounth our Meow human needs $170.00 of those things you humans call dollars to keep the internet running our human has put us kitty's ahead of him shelf to make us feel good now it is time we kitty's help him this internet thing is the only link he has to the outside world our home is not like your home our human has to make everything like power he has to have water come by the thing you call a truck he had to build his own litter box Moew Meow it is a big one to and I do not Meow understand why it must have a door on it our litter box dose not have a door Meow maybe humans are just shy when they have to poop I guest will you help me help our human I enjoy telling him what to type Meow Meow will you please help us help him and Meow again thank you for help us live a safe and happy life your kitty friend Bright Eyes. =^..^=
Hi my name is Bright eyes I am a forgotten street kitty's I found a nice an caring human that takes care of forgotten street Moggies like me he took me in an let me half my kittens but I was to weak to take care of them myself so my human is taking care of my kitten for me there was something wrong with me I was to weak to open my mouth to eat or drink my human had to feed an give me water using a feeding tube an had to help me when I needed to use the litter box he made a support strap to help me walk that's how weak I was my human took me to the vet an they told him I have Addison disease this disease is rare to kitty's but this is just one of the health issues that forgotten street Moggies have to face this kind an caring human saved my life now I have to take a drug called PERCORTEN for the rest of my life to stay alive at a cost of $146.00 a mouth my human just do not have the ability to pay for this at all on his own, considering that he is caring for 53 forgotten street Moggies like me an it just brakes my heart seeing him so sad. I understand that times are tough, but he really needs your help anything will help at this point and I would appreciate it so greatly it would make my human so happy so will you Please give to my drug found for two years. Once again will you Please help my human help me you can read his story on how he is taking care of the forgotten street Moggies like me it on Catster.com or you can cut an paste this URL (
www.catster.com/lifestyle/cat-rescue-army-veteran-hippie-welder-stray-cats
) also check out Paw Town Cats blog at
http://pawtowncatsrescue.blogspot.com/
Paw Town Cats which is my home now is the only hope for forgotten street Moggies like me with your help he can help even more Moggies like me live a happier and safer life I thank you all for caring I am Bright eyes Meow Meow.
What is GoFundMe?

Fundraising made easy >>
CONTACT
LINK
POSTER
REPORT
Marion Wesoski
22 days ago (Monthly Donation)
James Lau
24 days ago (Monthly Donation)
Thanks for taking care of the kitties.
Mary Steudtel
1 month ago
I hope things are going well for you.
Marion Wesoski
1 month ago (Monthly Donation)
Jackie Williams
2 months ago
Wish I lived closer, Quinton. I would love to volunteer to help there. I don't know why God has put you on my heart all the way here in Alabama, but God bless you and I will continue to help as I can.
Marion Wesoski
2 months ago (Monthly Donation)