Below is a Thank You from John Dill:

My strength through out this optical journey would not have been possible without family, friends, new friends and strangers. You gave me the opportunity to concentrate on healing and to embrace the experience fully. I could feel your loving energy every step of the way. You empowered me to share my experiences and take you along for the whole ride. I truly thank all of you from the bottom of my heart for the renewed sight In my eye. While my vision may still be a bit trippy and distorted in my left eye, I see a lot clearer now - thanks to you all.

Special thanks for all of you who contributed to the Gofund, paypal or fundraiser events in LA and NYC. This was a very humbling experience for me and I will never forget your generosity. All the money raised was used for both my medical bills and living in singapore during my recovery. While I had travel insurance, which I believed would pay for some of the cost, it turns out the horror stories are true. I'm trying to fight them as I write this - will keep you posted. If they do the right thing and pay what is owed, I will make sure the money is used to give back. My idea is to produce an art show sharing my journey in a visual way and also raise a bit of awareness for retina detachment. Proceeds will go to retina research or an eye related charity. Even if they do not pay, I will find away to produce this show and share my visual experience and give back. The date I have set is Friday December 13, 2013. As many of you know 13 is my jam and this date is perfect :)

To my doctors and nurses, you delivered the goods!!! Thank you for all your hard work and putting up with my questions, requests and entertaining my humor.

Much love, light and gratitude! J
John Dill is well known as one of the most gifted independent designers, art directors, dj's and photographers in the creative community.   
On top of his incredible talent, John is also an extraordinary human being. Everyone with the good karma to know him has seen that he is the kindest, most radiant, fun-loving souls on the planet. John is, unfailingly, the guy who brightens our day, is always there for us and never expects anything in return.
He has always created his extraordinary work in a remarkable way - using his one,
 'good' eye - his left eye. John can't see much from his right eye - definitely not the fine detail that's so crucial to his work. 
A couple of weeks ago, some slippery tile may have changed John's life forever. He sustained a serious head injury and suffered a detached retina in his 'good' eye. He was rushed to emergency surgery in Singapore and thought he was on the road to an excruciatingly slow, but good, recovery. 

That all changed yesterday. At a routine follow up, he was hit with the news that the damage was not entirely repaired. He underwent a second surgery last night during which they inserted a larger bubble of oil in his eye (to stabilize pressure). 
The larger bubble makes his recovery time longer and dramatically increases the likelihood that he will suffer cataracts in that eye in the near future. 
Doctors
 are hoping for 90% recovery for John's central vision in his left eye. His peripheral vision will most likely have permanent damage. 
It will be several months before anyone can assess how much his vision will recover. Even when they have an "idea," it will still take another 3-4 months for it to stabilize. As a fre
elance designer, John does not have comprehensive health insurance nor disability insurance to cover his downtime. 
John's expenses continue to climb as his recovery time expands and he has no idea what kind of work he will be capable of in 6 months time. 
For all who have the great fortune to know him, now is our opportunity to give back to John and create good karma for ourselves in the process. Everyone else who would like to help is welcome to jump on the good karma train as well. 

This is the primary request to raise money to help John Dill. You can select from the amounts below or donate as much as you want and can afford. Everything helps. You can send money to him directly through PayPal using the email address - dill@pickledhouse.com. If you use PayPal, please be sure to select "send money to friends and family" so they don't charge a transaction fee. ALL funds raised will go directly to John to help pay his medical expenses and living expenses during his lengthy, and hopefully full, recovery.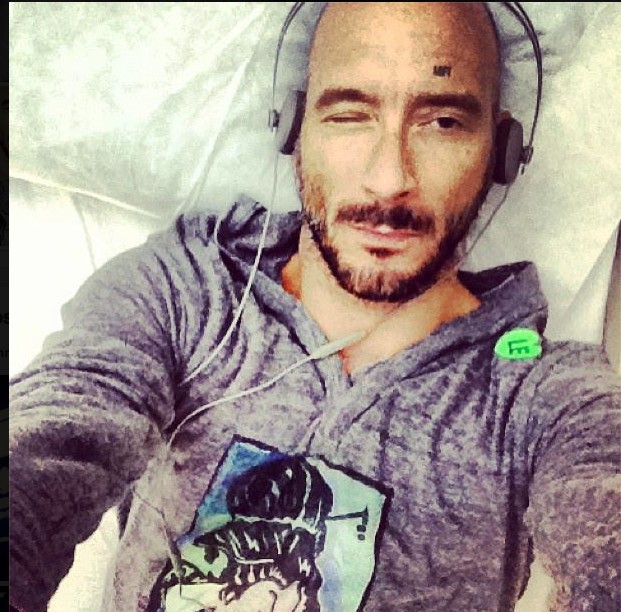 "Life is one big road with lots of signs. So when you riding through the ruts, don't complicate your mind. Flee from hate, mischief and jealousy. Don't bury your thoughts, put your vision to reality. Wake Up and Live!"