Abandoned puppy needs our help!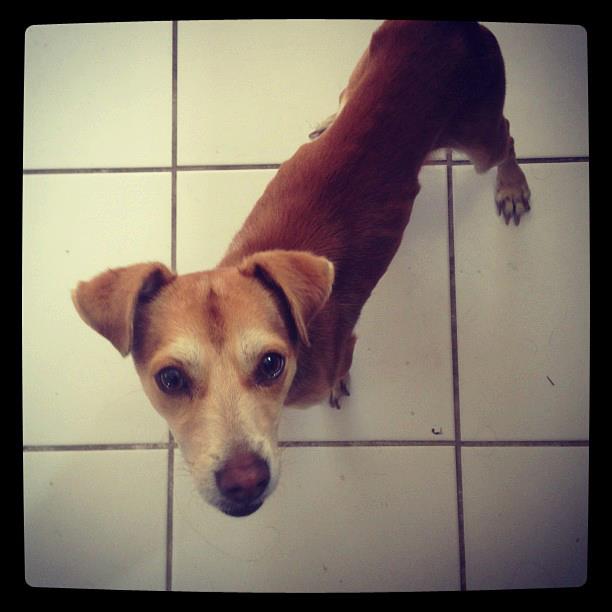 Someone's looking a little better already! Hoping to get some weight on him by next week so we can get him vaccinated. Thank yall so much for the support thus far!
I found this little man in front of my apartment, and took him to the vet to get checked out. He has no microchip, no collar, and no postings on the missing animal pages. He does, however, have heart worms. He also needs vaccinations, special food to get him back to a healthy weight, and a good neutering. My boyfriend and I are happy to give him a new home, but we cannot afford all the expenses to get him a clean bill of health. He's so sweet and affectionate and we can't imagine euthaniziation or a shelter being an option, but if we don't do something to address his current health problems, we will have no choice. My heart and my wallet is already invested into this pup, but I'm at a brick wall. Please share to help us get the word out! 
What is GoFundMe?

Fundraising made easy >>
CONTACT
LINK
POSTER
REPORT
Sherri Stout
24 months ago
hope this helps!!! keep us posed
Bryan Deresti
25 months ago
All the best!!
Brandy Mills
25 months ago
Hello! Thanks to Strange Bird Studio for bringing this to my attention and putting their Art where their heart is...Go little boy..Get better and enjoy your new home!
Stephanie Gifford
25 months ago
Good luck lil man!! You got a good mama in megwheezy
Caroline Griffin
25 months ago
I hope this helps the little man. Good on you for taking him in and nursing him back to health!
Nicci Johnson
25 months ago
I wish it could be more, but you know... stupid fuzzy babies and their adorable fuzzy faces.
Anna Martin
25 months ago
Wish I could do more.
Katharine Shilcutt
25 months ago
From one owner of a recently rescued stray to another, I feel your strain. It's so worth it for the look on their little faces and the love they give you, though. Congratulations on your new family member!