Plastic Recycling Machine for 3d printer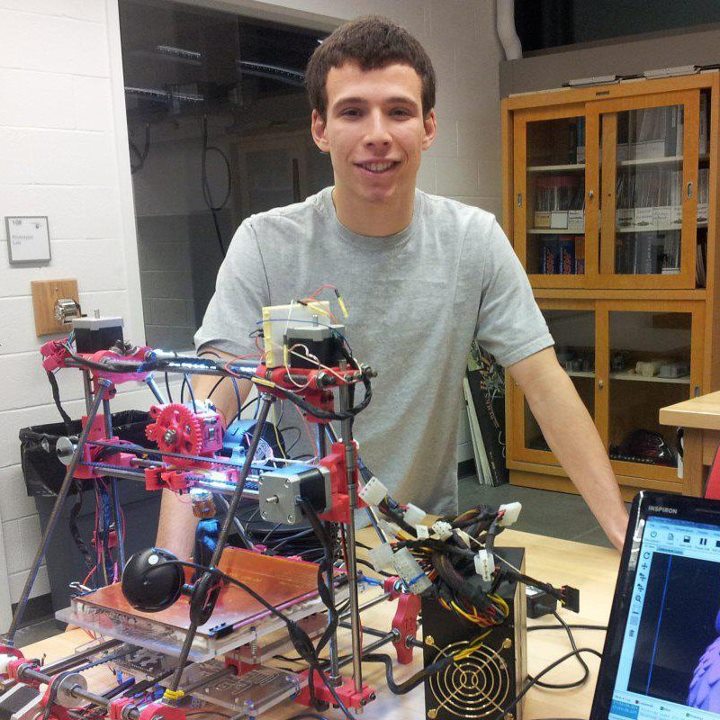 We did it! 100% funds raised! THANK YOU SO MUCH! To everyone who supported me by donating as well as sharing my project with friends. I couldn't have done it without you guys! I will make sure to honor those who helped me as well as honor my word of making everyone a piece on my 3D printer! I also plan to keep everyone updated on the progress of my project, as it may take me, a full time college student, several months to complete. Thanks again for all of your support!
I already built my 3D printer last year. Now I would like to become green and self sufficient to help reduce waste that may end up in a landfill! I will do this by building a plastics recycling machine aka a Filabot. These small but handy machines grind down old plastic scraps such as plastic remains from printing, water bottles, milk jugs, basically anything that is a made out of recyclable plastic can be reused as raw materials for my 3d printer. This allows me to reduce waste and cut down on my impact on our environment! So please help me become more eco-friendly and I will print you your own custom things, basically whatever you want! (within reason of course) Check out
Thingiverse
for some cool thing ideas you would want printed out. There are infinitely many things on there it will blow your mind! I have some of my own things on there including a printable and refillable dry erase board eraser which can be custom printed with YOUR  NAME ON IT! Coming soon- Two color printed things!
What is GoFundMe?

Fundraising made easy >>
CONTACT
LINK
POSTER
REPORT
RED THINGS
Glenn Adams
26 months ago
No printing of a part necessary for me, but I want to see this working when it's up and running.
1 THING
Melinda Eppolito
26 months ago
Quite innovative way to raise funds! You are quite the thinker! I already have my penguin! Good luck.
RED THINGS
Mark and June Olcott
26 months ago
Awesome, so proud of you! It is so nice to have a genius in the family. :)
2 THINGS
Sally Miller
26 months ago
Good for you Matt!!
1 THING
Seems legit....good luck
RED THINGS
Lisa & James Moore
26 months ago
This is amazing. I'm insanely proud of your innovative and eco-friendly thinking, Bagel Boy!
RED THINGS
Sounds like a great idea! Good luck raising the money.
1 THING
Sara Ramaker
26 months ago
Good Luck Reaching Your Goal, Matt!