"THE K PROJECT" for Kelsey Malone Howell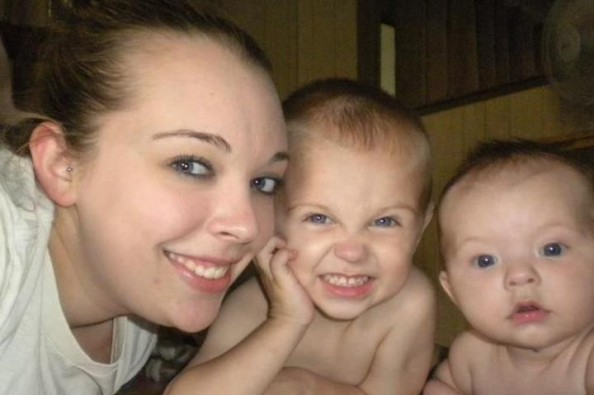 Thank you for all of the love, prayers, well wishes and donations for the K-Project. Through gofundme and fundraisers in both Florida and Connecticut, Kelsey, Jerry, Jacob and Taylor are getting closer to being able to move into a home that will enable Kelsey to have the accommodations and space that she needs to be able to maneuver around the house. Kelsey's radiation treatments did not have the positive outcome the doctors had expected so she is currently undergoing biweekly treatments at the Florida Cancer Center in Spring Hill, Florida and continuing with increased monthly chemotherapy treatment. She is having occupational therapy and physical therapy at home and she is determined to regain her strength and mobility so that she can resume taking care of her beautiful children. Jerry is working hard to support their family while Kelsey continues her fight with brain stem cancer. Her positive attitude, bravery and determination to fight this horrific disease have truly been an inspiration to her family and friends. The K-Project will continue with periodic updates on Kelsey and we hope that with the new treatments she is receiving our next update will be informing everyone how much Kelsey's condition has improved. Thank you again for you support.
Please join "THE K PROJECT" in supporting Kelsey Malone Howell during her courageous fight against Stage 4 Brain Stem Cancer.  Kelsey is a beautiful and brave 23 year old mother of 3 year old Jacob and 1 year old Taylor. Kelsey grew up in Coventry, Connecticut.   After graduating from Coventry High School  in 2007, Kelsey moved to Florida and attended college at International Academy of Design and Technology where she met her husband Jerry Howell. After working at Disneyland in Orlando, Kelsey and Jerry  moved to Homosassa and began raising their precious children.  She began working at Walmart in Homosassa and within a year became a Department Manager.   In January, just after celebrating her daughter Taylor's first birthday, Kelsey was diagnosed with Stage 4 Brain Stem Cancer. The tumor is inoperable due to the fragile location in the brain stem.  While Kelsey is undergoing an aggressive radiation and chemotherapy treatment  at Shands Hospital in Gainesville, she will be away from her husband and children living at the Hope Lodge with her father. Kelsey is no longer able to work and Jerry is now the sole provider for this family of four. Any donations would be welcome  to help Kelsey and her family through this difficult time as she bravely battles brain stem cancer. Thank you for considering joining  "THE K PROJECT"  as we work together to help Kelsey beat the odds. Miracles happen every day and we truly believe that with our support, Kelsey will be our miracle.
What is GoFundMe?

Fundraising made easy >>
CONTACT
LINK
POSTER
REPORT
bill scheideman
16 months ago
Consolations, best wishes, and hope to the whole family, from Bill and Catherine Scheideman
Joe McMackin
16 months ago
The Howell Family is in our prayers. Thanks for Jonny suggesting a good cause.
Ford Snodgrass
16 months ago
Stephen Malone
20 months ago
heard some good things happening with your progress, I continue to pray for good things to go your way. Love Uncle Steve
Michelle Friedrich
21 months ago
Let's get this up to 100%! Keep up the fight, Kelsey. Love you!
Joshua e White
21 months ago
,you are a great person and I'm sry to hear about ur illness, Kelsey keep fighting, you have the strength
Timothy Balthazar
21 months ago
Stay Strong -- constant thoughts and prayers from New York City! - Tim & Liz
Coventry High School Class of 2013
21 months ago (Offline Donation)