17th Annual Med. Marijuana Benefit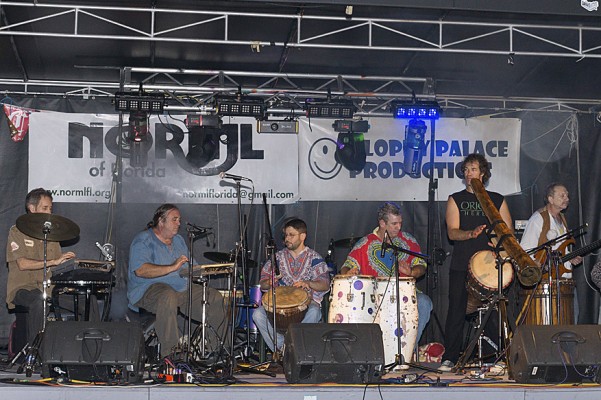 Although we had a historic decision today in court, when Michael Minardi, Legal Director of NORML of Florida, successfully defended Jesse Teplicki, lots more work needs to be done to protect all patients in Florida. Please help to make this year's Medical Marijuana Benefit the most successful and effective event to educate, register new voters and collect signatures on petitions to get us back on the ballot in 2016. All this will happen during 11 hours of music, art, poetry, dance, speakers and more. To that end we need your financial support.
The 17th Annual Medical Marijuana Benefit Concert is at Grand Central in Miami, FL.
Date: March 14th, 2015    4PM to 3AM
Over the last 17 years, we have seen very positive results with the Medical Marijuana Benefit Concert Series. There is tremendous momentum right now as 23 states and Washington, DC have laws approving medical marijuana, and 4 states have legalized it for recreational use. NORML of Florida and Ploppy Palace Productions are working to add Florida to that list. Your financial support does make an important difference. Legislative efforts require funding. Let's see what we can do together.
What is GoFundMe?

Fundraising made easy >>
CONTACT
LINK
POSTER
REPORT
Carriee MacLeod
13 months ago
Keep up the good fight Karen, We are with you !!
Gene Shapiro
14 months ago
Tony Clymer
15 months ago
Let's keep it goin' people!!
Paul MarcAUrele
16 months ago
Candy Gallop-Leibow
17 months ago
Thanks Adam & Karen for all the SUPPORT Time & Effort You two put into this Cause!!! Love you Guys!! & God Bless You Both!!!
Terry Jonas
17 months ago