Love for my Grandmother Annie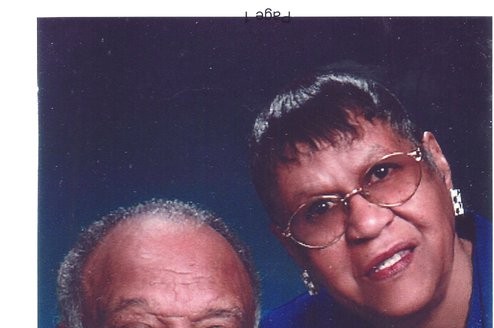 This process has been humbling and great thus far. Thanks everyone for all of the love and support.
Hello and Thank You for visiting,
On Wednesday November 8
th
2012, my grandmother and grandfather (Annie&Howard Mcallister) lost their home to a tragic fire. This event has impacted and changed their lives as they know it (losing all their clothes, personal belongings, and worst of the family dog Max). My grandmother's birthday is this month and I would like to raise money in her honor to have a bit of cushion for her transition in moving forward. For those that know me I'm not one to ask for anything but when it involves someone I love I will do all possible to ensure their happiness. My grandmother raised a phenomenal woman, Frieda Clear (my mother), and has continued to love my brother and I since we took our first breath. Please donate what you can to help my grandparents conquer this hurdle, and start a new life. Thank you and God bless.
What is GoFundMe?

Fundraising made easy >>
CONTACT
LINK
POSTER
REPORT
William Clear
28 months ago
Josie Brown
29 months ago
Some money for replacing the pots and pans and my prayers to soothe the heart. Happy Thanksgiving.
David DeFreitas
29 months ago
Rachel Feldman
29 months ago
Jackie DeFreitas
29 months ago
My prayers are with your grandparents and trust that everything will work itself out. It is so touching that you're doing this for them, and I'm so proud of you. Love you!
Pants Small
29 months ago
sending good vibes from Brooklyn!!
Sher and CJ
29 months ago
Sending love and prayers bud! xoxo
Regina Brown
29 months ago
Whispering prayers for your grandparents as they transition to recover. May God rain abundant blessings on them and completely restore all that was lost.
Gina Nicolopulos
29 months ago