Rockaway Beach Relief Fund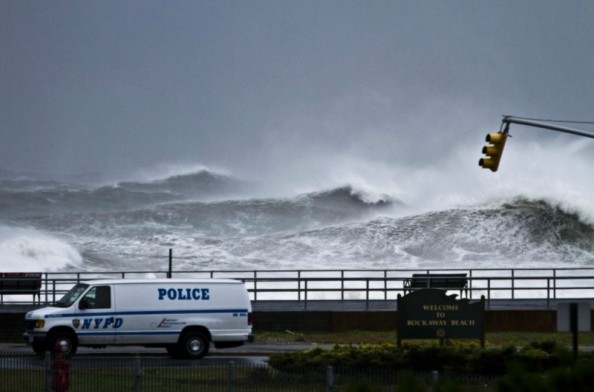 Thank you again to everyone who has donated! I want to recognize and give a special thank you to William Gallagher Associates for donating $5,000 this past week. I am truly overwhelmed with gratitude. The donation was given to me through a personal check. That means combining the website, WGA and other cash donations over $20,000 has been raised for Rockaway Beach.

The latest donations will go towards continued emergency supplies to be delivered to the Yacht Club and the St. Camillus donation center and school. St. Camillus is my families parish and the school I attended from K-8. The students and teachers have been relocated to Howard Beach until the building can be repaired. It gives me great joy to see the donations going to help this school.

Donations will also go towards gift cards for families in Rockaway Beach that have relocated and others that are beginning to rebuild. The gift cards delivered on my last trip were extremely well received, so I will continue to funnel these to people who need everything from very basic necessities to major appliances from stores like Target and Home Depot.

Conditions are improving for many families in Rockaway. My family and several other families on 91st Street now have power. It is going to be a long road, but I hope everyone who has donated and shared this page knows how much their support means to me, my family, neighbors and community.

The next trip is this Wednesday.

Thank you always and God bless.
This page has been set up for me, directly, to raise money to help my own and other families that have been devasted in Rockaway Beach, NY by hurrincane Sandy. My goal is to raise money to buy the most needed supplies right now. The Red Cross and other efforts have not yet centralized the donation centers for only Rockaway Beach.

This is an effort to allow people located outside of Rockaway to help in some way. All the money donated goes directly to me for supplies that will be distributed on Friday November 2nd.

I am leaving for Rockaway at noon on Friday November 2nd. My goal is to raise enough funds to buy 2 generators and large supplies of black bags, batteries and water to begin the clean up. What families need RIGHT NOW is access to GENERATORS. They need to charge phones and pumps to clear water from homes.

Please donate any amount. It will all help. Please try and donate before Friday at noon, as this is when I will be buying the generators, etc. Any funds donated after that time will go directly to help families through a donation to the Red Cross for all victims of hurricane Sandy.

Thank you and God bless.
What is GoFundMe?

Fundraising made easy >>
CONTACT
LINK
POSTER
REPORT
Corey Barash
27 months ago
Yina Barragan
27 months ago
We are not alone! Merry Christmas. Feliz Navidad!
JOANNE AHMADI
28 months ago
GOD BLESS!
Ryan and Christine
28 months ago
Best of luck to you guys.
CATHY MCKEE
28 months ago
THIS IS FROM KATHY HETRICK & MOM THEY WISH YOU THE BEST IN RECOVERY.
Peggy Zavala
28 months ago
Pam Chesterfield
28 months ago