19 Year Old Biking Across America!!!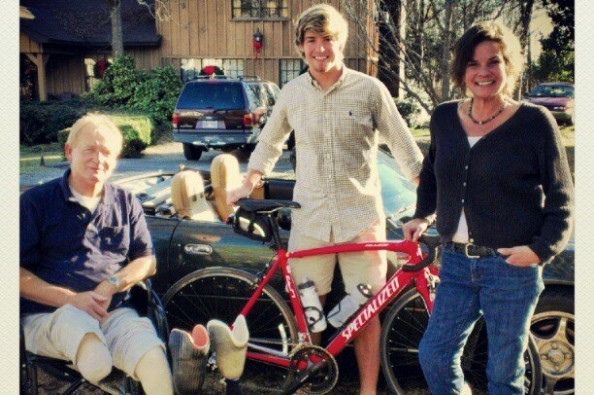 Raised: $6,020.00
Goal: $4,000.00
Created by Grey Tedford on September 27, 2012
Why am I biking across America? My mother, father, and grandmother have all lost limbs from different causes. I have seen and felt the mental distress that losing a limb can bring. I want to raise money towards the Amputee Coalition to help people all across America with the same problems. First, I need to raise 4,000 dollars in order for me to bike from San Diego, CA to St. Augustine, FL this Summer. After travel expenses are raised, I will be doing whatever it takes to raise as much money as I can for this great cause. Thank you for all of your support! God Bless!!
Recent Donations (75)
$6,020 raised by 75 people in 22 months.
$50.00
DAVID COE
12 months ago
You're an amazing young man ! Great job !!!
$25.00
Peter and Tamar Sharp
12 months ago
Read your article, way to go. You are an inspiration to all of us.
$100.00
Anonymous
12 months ago
$25.00
Don Dean
12 months ago
$50.00
Meta Chalker
12 months ago
I am very impressed with all he has done for charity in his young life already. It hit home as my mother also was a double amputee.
$50.00
hank mangum
12 months ago
$25.00
Anonymous
12 months ago
$1,000
Taylor Jones
12 months ago
$25.00
Laurie Cook
12 months ago
$25.00
George Cossar
12 months ago
Great job. Looking forward to you being at Ole Miss next year
1-10 of 75 donations
Next