PRAY~4~CLAY: Clay Dixon Medical Fund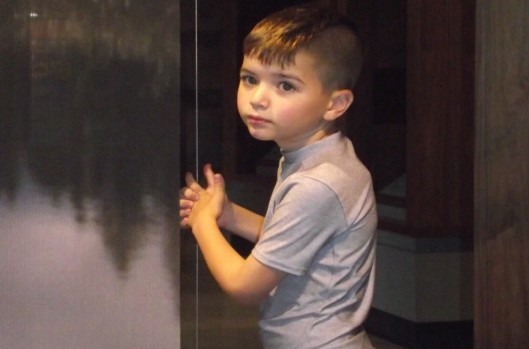 THANK YOU to everyone that has donated to Clays page!!! Clay is having some problems with sinus infections (chronic) but as far as his tumor is doing well. I've applied for a fulltime job with our school district so that maybe we will have insurance at a lower cost. Theres not anything that we wouldn't do for our boys. We love them so much and they deserve a normal life. I can't thank God enough for all of our Blessings. PLEASE continue to Pray for Clay......A SPECIAL THANK YOU TO: Cathy, Cory, Jarid, Aaron & Kendall Aycock, Price McCaskill & an Anonymous person who donated to Clays Medical Fund!!
This page is for our sweet little boy, Clay. In 2007 at 6 years old he was
diagnosed
with a Diffuse Intrinsic
Pontine
Glioma
(
DIPG
)/
Brain Stem Tumor
(stage II). We were very blessed by the support of so many people the first 2 years of Clays journey. Most of that support has moved on but he is still living everyday with this. He has made it almost 5 years living with this monster inside. Clay is now 11 years old but only 50 lbs. He is affected everyday by his tumor. In the medical world they say he's "one in a million" and in the spiritual world they say he's "a walking testimony". Insurance is a struggle but something he has to have!! We get NO help from our State of South Carolina and Clay has to go to the
The Preston Robert

Tisch

Brain Tumor Center at Duke University Medical Center in North Carolina. We are a one income family of four (Clay has an older brother, Jacob, who is almost 13) and know how blessed we are to have Clay here with us.!! I just wish life wasn't so hard. Please PRAY~4~CLAY and ~HELP~ if you can.......
What is GoFundMe?

Fundraising made easy >>
CONTACT
LINK
POSTER
REPORT
Alkesh Patel
9 months ago
Brent Caughman
11 months ago
Georgie Baker
13 months ago
Hoping all is well in this Holiday season and may Clay see many more
have a great first day of school
I think of your family often. Sending up prayers.
were almost half way there...
Kimmy Miller
19 months ago
Love and miss you buddy!
to the newest trumpet player...