Raise money for Rusty Mack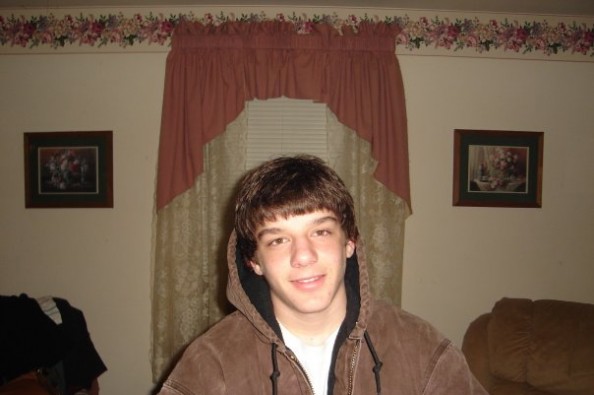 We will be withdrawing the money soon to give to the family. Please share with anyone else that you feel would donate prior to withdrawal. We plan to close this donation page on 3/15/2013. Thank you all for all your kind words and donations! #teamrusty #rva
We have decided to do a donation page for OUR Neighbor, Friend, and Family Member Rusty Mack who was BRUTALLY attacked by his ex wife and 2 people. He was put in a COMA and family is struggling to make it... We say lets make a difference in his life and help raise some funds to pay for his rent, medical bills, and more!

Please take a look at the LINK from WTVR of what happened:http://www.wtvr.com/2013/02/15/two-charged-in-beating-that-leaves-local-man-barely-alive/&h=TAQH7BufI&s=1" target="_blank" rel="nofollow nofollow" style="color: rgb(59, 89, 152); cursor: pointer; text-decoration: none;"> http://www.wtvr.com/2013/02/15/two-charged-in-beating-that-leaves-local-man-barely-alive/ 

*PLEASE FEEL FREE TO SEND RUSTY MACK AN UP LIFTING MESSAGE ON HIS FACEBOOK AS WELL* PLEASE PAY IT FORWARD!

AS A COMMUNITY WE ALL HAVE FELT THIS PAIN... As a FRIEND we FELT IT a Little More... AS A FAMILY MEMBER they are HIT THE HARDEST.... LETS HELP ONE ANOTHER!
On behalf of KD Productions Entertainment, we want to thank Rusty and the Family for letting us be apart of this.  For more info on KD Productions Entertainment, or to have them for your next fundraiser, go to:   www.kdproductionsentertainment.webs.com 
What is GoFundMe?

Fundraising made easy >>
CONTACT
LINK
POSTER
REPORT
Kara Alvarez
24 months ago
I am so sorry for your loss.
Ashley bilski
24 months ago
I'm so honored to help out a family in need! I pray God gives you the strength to make it through this tough time! I didn't know Rusty but I know my donation will be greatly appreciated!!! God bless <3
Li-Anne Davis
24 months ago
You are in our thoughts and prayers daily....................from Li-Anne Davis, Elwood Davis, Eric Garrison, Zakk Garrison
Wesley Brooks
25 months ago
Consuela Kelly-Crisler
25 months ago
I'm so sorry. God Bless you Rusty! God Help you Jonathan, Ashley and Frank.