Stand with Chief Crystal Moore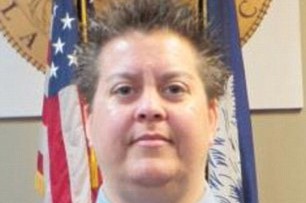 If anyone has any concerns about the legitimacy of this fund or any other questions, feel free to contact me - standwithchiefmoore@gmail.com or 803-206-0901. Thanks!
This fund has been set up to support Latta Police Chief Crystal Moore who was unfairly fired by the Mayor of Latta. Chief Moore has spent over two decades in exemplary service to the Town of Latta and its families. Hundreds of people from her community and from around the world have come forward to show their support for Chief Moore and are pushing for her reinstatement as police chief.

This fund will help support Chief Moore as she moves forward with her fight to be reinstated. The fund will help with living expenses while she's unemployed and any legal expenses she may incur.

It's time to stand up to intolerance and injustice in America. It's time to stand with Chief Moore.

If you would like to make a gift to the fund offline, please make checks payable to "Stand with Chief Moore" and mail to PO BOx 14, Latta, SC 29565.
What is GoFundMe?

Fundraising made easy >>
CONTACT
LINK
POSTER
REPORT
Clarinda Merripen
6 days ago
Jeanne and Mike Winstead
7 days ago
Keep up the good work Crystal!
Roger M Galuska
8 days ago
I appreciate your courage and humanity, Chief Moore, and I applaud the integrity and love of the people of Latta, who should stand as a beacon to communities everywhere.
Deborah Serval
10 days ago
A toast to the 'Village' that stands against discrimination in Latta! The Wine Maven
Kathryn Holmstrom
11 days ago
Gilbert Van Nes
11 days ago
This makes me want to visit the town of Latta, and to uphold it as an example of grass roots integrity in action. Latta should be made an example for all of the country of how it is supposed to be. And Crystal Moore and Jarrett Taylor can come run my town any day. We need this kind of stewardship in politics everywhere.