Son Tay Raid Historical Project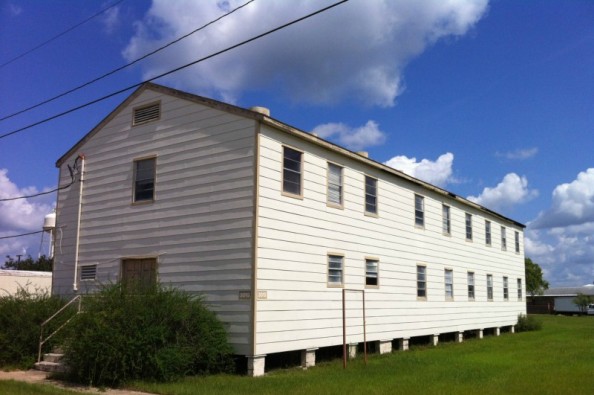 Update from project lead, John Cathell

We recently had a meeting with the 96th CES out of Eglin regarding the Son Tay buildings. Having exhausted all official channels to move the buildings to the Compound, we made the mutual decision to pursue special legislation in Congress to have the buildings donated so that they can be moved off base.

Currently, we are coordinating with the city of Niceville to determine the feasibility of moving the barracks to vacant city land behind the Niceville library. The barracks could then be renovated and turned into a historical or military museum, maintained by a private organization.

We would also like to have the former Bull Simons HQ building donated to the SFA, to be used as a team house. Location still to be determined.

Sam has met with a staffer from Congressman Miller's office, and they need additional background/historical information in order to craft special legislation. To that end, we would like to have a meeting on the Compound this Thursday at 1030 with all interested parties. Can you reach out to the Raiders again and see if any of them can come? Also, if they can bring any of their documentation, photos, etc I can capture them all at the meeting for the purpose of helping Congressman Miller's office with the legislative process.

This project is to save and restore the last remaining barracks used during the planning of the Son Tay Raid. The Son Tay Raid, conducted in 1970, is a significant event in Special Forces and Joint Military Operations history. The barracks is currently scheduled for demolition under a footprint reduction plan. We want to relocate it to the nearby 7th Special Forces Group area on Eglin Air Force Base and restore it into a heritage center, dedicated to the history of the Son Tay Raid and the Special Forces.
Initially the building relocation will cost between $65 and $115k. This is dependent on variables such as the presence of asbestos, power line movement, etc. The building will then require renovation to bring it up to current construction codes and building the history displays. The follow on work has not yet been estimated as we hope to use internal labor for as much as possible.
News Article in the NW Florida Daily News
http://www.nwfdailynews.com/military/top-story/army-special-forces-seeks-to-save-historic-barrack-gallery-1.161557
What is GoFundMe?

Fundraising made easy >>
CONTACT
LINK
POSTER
REPORT
Michael Mayo
13 months ago
Let's not forget what those guys did!
Christopher Blaylock
15 months ago
Kevin Talbot
16 months ago
A great way to say "they were NOT forgotten, and yes we do care!" KRT
Kenneth Crandall III
17 months ago
SGM(r) Ed Britt
17 months ago (Offline Donation)
Michael Cundiff
17 months ago (Offline Donation)
S. Jakovenko
17 months ago (Offline Donation)
I Thank You and 7TH Special Forces Group for the time and Contribution to the Memory of the night of 21 November 1970 when we told The World ! America did not Forget Its POW's and put great Retribution on North Vietnam
Blue Force Gear
17 months ago
We at Blue Force Gear are proud to support this significant effort to preserve such a historical event that honors the community we serve.