Friends of Bigrock Mountain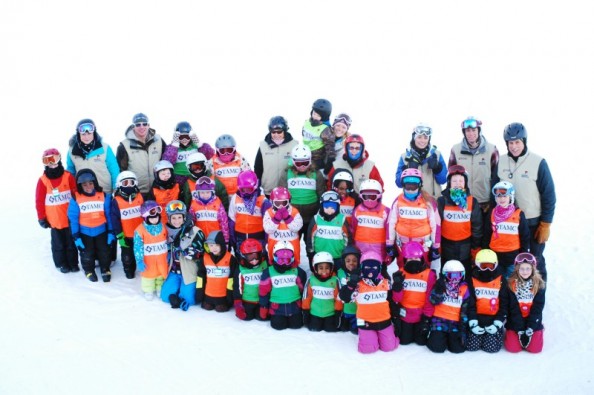 I would like to take a minute a THANK everyone who donated to our online campaign. The skiing community showed how important Bigrock is the region. We reached our online goal of $30,000 last night. With that being said there is still a lot of work to do and money to raise. The goal is to raise $150,000 by mid-September to keep the ski area operational for the upcoming season and a total of $300,000 to help transition the ski area to a community based skiing model over the next 3 years.

Under the new operating model the ski area will be soliciting more volunteer help, implementing a new pricing structure that will be competitive with surrounding ski areas, and we will be working aggressively to reduce operating costs. The new operating model will also include at least two fundraising events per year and the addition of snow tubing in the 2014/2015 ski season.
At 980 feet of vertical, Bigrock Mountain in Mars Hill, Maine is the tallest ski area in northern Maine and the Canadian Maritimes. The Maine Winter Sports Center has owned the mountain since 1999 and with Libra Foundation, has invested over $6 million in upgrades to the facility since then.

We also have a new business model that focuses on making skiing accessible to everyone. We are committed to keeping skiing affordable to the region.

The Maine Winter Sports Center announced this morning that it will step away from its support for Bigrock Mountain, as it did in Rumford with Black Mountain. The western Maine community was able to raise the money to keep Black Mountain open and we are looking to northern Maine and western New Brunswick to help us do the same with Bigrock Mountain.

Please give generously, knowing that your donations will be tax deductable. You should also know that in the event we don't reach our goal, your donation will be returned, but Bigrock is too important to too many people and failure is not an option.

Pass the word and let's make it happen.
What is GoFundMe?

Fundraising made easy >>
CONTACT
LINK
POSTER
REPORT
BIG HUG
Neal Kolterman
15 months ago
Thanks Andy.
BIG HUG
Best wishes for a successful season!
Ward Briggs
16 months ago
SHERMAN THRIFTWAY
17 months ago
Chelsey Carroll
17 months ago
Wade Taylor
18 months ago
BIG HUG
Chris Morse
18 months ago
BIG HUG
Deborah Jones
18 months ago
CHAIR LEVEL
Patrick Maxcy
18 months ago
BIG HUG
Ginger Campbell
18 months ago
Ryan, Ginger, Cody, Taylor and Keynan Campbell...Big Rock means spending time with family & friends. We can't let that go!