Roseann's Recovery Fund-Boston Victim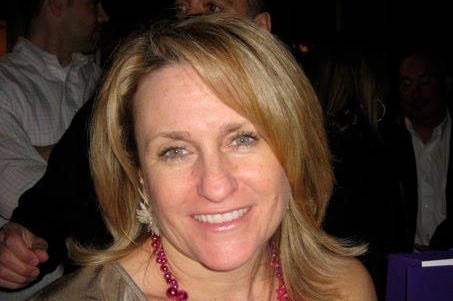 Raised: $400,182.00
Goal: $750,000.00
Created by
Christine Rousseau Hart
487 Friends
Contact
Embed
Created by Christine Rousseau Hart on April 16, 2013
Roseann Sdoia was severely injured as a spectator at the Boston Marathon on 4/15/13. Roseann suffered serious injuries as a result of the explosions and has lost a leg above the knee. She has undergone several surgeries; first, to stabilize her and perform life saving measures and also to remove shrapnel from her abdomen. Surgery was required to remove a portion of a tree that became a projectile and seriously wounded her left leg. And most traumatic, the amputation of her right leg and burns covering portions of her body. It will be a long journey of recovery, both physically and emotionally but Roseann is a fighter. She has an infectious personality and loves Boston with all her heart. She is a true Bostonian, living in the city and being one of the most loyal sports fans I know! She went to the Red Sox game with some friends and then walked over the the finish line after the game - as she has done consistently for years past. This year was different, though, as we all know it ended in two horrific explosions with three dead and many seriously injured. I went to high school and college with Roseann. We were also sorority sisters together; so we have been friends for over 30 years! Please help shine the light of kindness, strength and support on Roseann by making a donation of any amount if you can. We love Ro and want her to know that we are all here for her - whether we are friends, family or strangers. Please feel free to donate in the memory of a loved one whose name will help inspire Roseann through her treatment and recovery. Please keep all the victims in your prayers. The gifts donated to Roseann on this site will be transferred to Enterprise Bank for Roseann to use for all expenses incurred due to this tragic event. If you prefer to send a check, please make checks payable to:Roseann Sdoia Recovery Fundc/o Enterprise Bank1168 Lakeview AveDracut MA 01826Thank you!
Recent Donations (4,956)
$400,182 raised by 4,956 people in 10 months.
$5.00
Will Lahens
8 days ago
I hope you have a successful recovery good luck may God Bless you.
$20.00
Jill Maraghy
9 days ago
$50.00
Anonymous
14 days ago
$50.00
Dave Mercier
15 days ago
Dear Roseann, I'm a family friend of Bill & Elaine Buckley from Dracut. I've read a lot about you and it is inspiring to say the least. Stay strong! -Dave Mercier
$50.00
Charlene Dres
19 days ago
Best wishes for a healthy, happy and successful future!
$750.00
Bruce Gaugler
21 days ago
A new year, another tax deduction. Well, this donation will put you over the $400,000 mark and it is my pleasure to do so. Good luck, Roseann and good job, Christine.
$50.00
Aimee Cullen
24 days ago
Carolyn Hayes' co-worker. She told me about your story and how positive you have always been. Best of luck!
$50.00
Anne Sandstrom
1 month ago
I meant to do this the day of the State of the Union address. Carlos Arredondo and Jeff Bauman were at the speech, but I was also thinking of you, Rosann. You continue to inspire me to remember to smile, be kind, and stay positive. Being an inspiration is such hard work - but you really are (every day)! Thank you :-)
$20.00
Erin Schroeder
1 month ago
$20.00
Connie Pagan
1 month ago
In memory of Meg Menzies,--34 and Mother of 3 of VA who was tragically killed , while out doing a training run for the Boston Marathon.
1-10 of 4956 donations
Next