Hope for McKenzie: All her special needs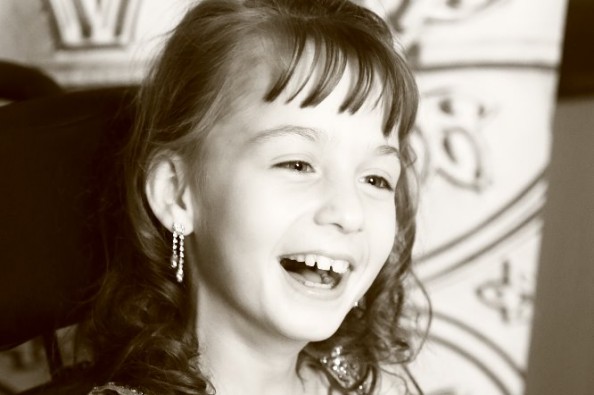 I want to express our deepest appreciation to all of you who are making our lives so much easier. Kenzie will now be able to get the treatments she needs as well as any medical equipment not covered by insurance. This has been a huge blessing to us and I hope our video has blessed you as well. God bless each and everyone of you.
Our daughter McKenzie is 12 years old and she suffers from a mitochondrial disease which is life threatening.  There is no known cure for this terrible disease. She was diagnosed when she was a year and a half. After many hours, days, even weeks of research we found some alternative therapies to help treat her disease, hyperbaric oxygen therapy and intensive suit therapy. McKenzie has responded to these treatments extremely well. We have been on a fundraising mission to raise the funds for these treatments because insurance does not cover them and they are very expensive. As a mother of a special needs child, there is nothing I won't do to help improve my daughter's quality of life. She is such an inspiration to everyone she meets. Please help us raise the funds we need to help our daughter and give her the best life possible. We are in a desperate situation and asking for your help.. 
What is GoFundMe?

Fundraising made easy >>
CONTACT
LINK
POSTER
REPORT
Anonymous
1 day ago (Monthly Donation)
Dawn Allen
4 days ago (Monthly Donation)
Brian Sessions
7 days ago (Monthly Donation)
Gary Chatterton
7 days ago (Monthly Donation)