1
1
1 person likes this update
Hello again.
Well I've been holding my breath for the last 3 days, but can finally breathe!
Alex has completed his exams and passed all with flying colours. He even receiving a special commendation from the assessing panel for his Character exam :-)
The students have all worked incredibly hard and I think their relief is shown in this photo. Just the written exams to go now!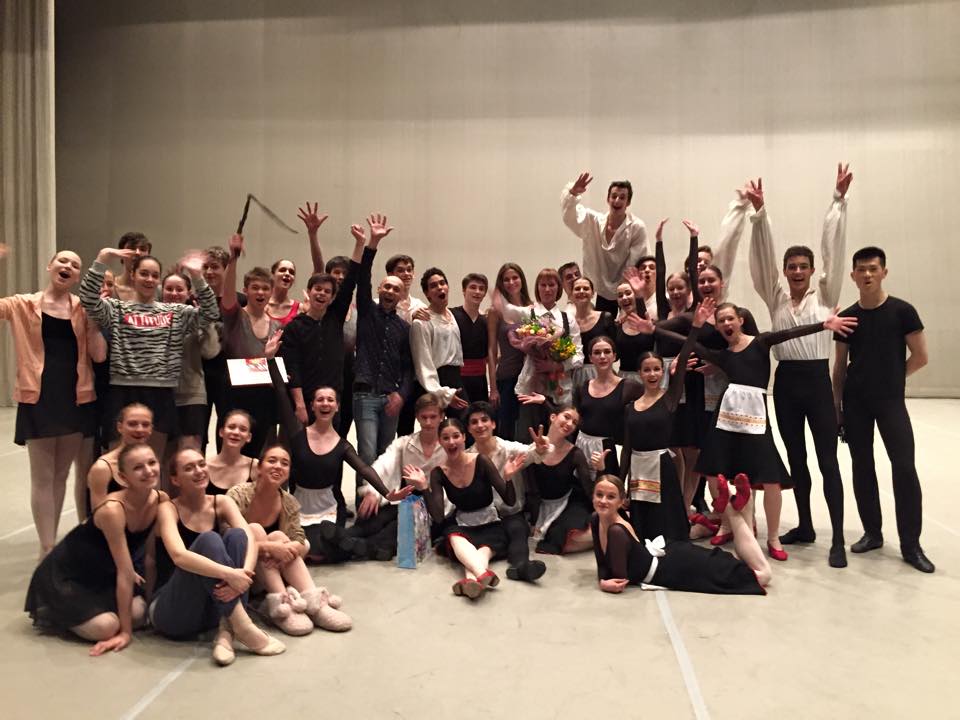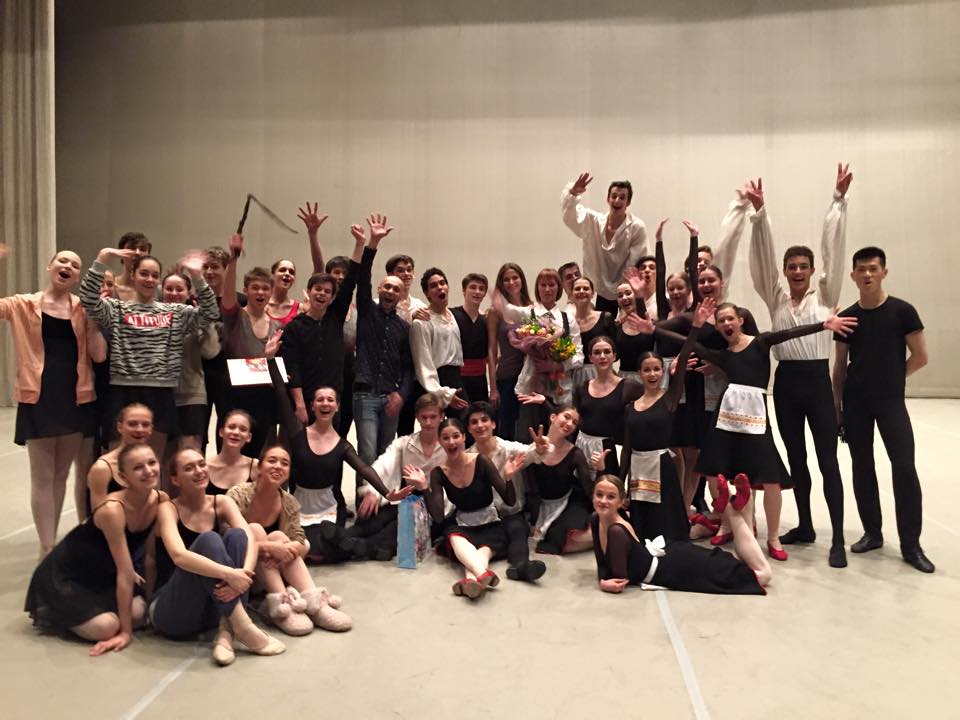 In 2012 my 16year old son Alex (now 19), become only the 4th British boy in a 240 year history to be accepted into the world famous Bolshoi Ballet Academy in Moscow. He was also the first Britain ever to be accepted straight into the Russian boys class, without doing a probationary year.
This was an amazing opportunity as the training there is very different from in Britain and develops brilliant male dancers.
Alex has had a wonderful first year and achieved much more than we could ever have thought possible in such a short period of time.
His acceptance to the Academy was only made possible by the amazing generosity shown by family, friends and strangers alike as I needed to raise approximately £18,000 to cover the cost and expenses of his first year.
However, for Alex to continue his with his training, I still need to raise the money for his next 18 months (and unfortunately the fees have gone up by £2000 per year!)
So please can you help? Even the smallest donations will add up and enable Alex to fulfil his dream and reach his full potential.
You can see more photos and read more about Alex at:
www.wix.com/acaggegi/alex-caggegi-ballet
and
see videos of him via his Youtube channel: 'Alessandro Caggegi'
Thank you to Liz McEachern-Hall (editor and producer at 'Fields of Vision' MA) for the use of her amazing 'Urban Ballet' photos of Alex in New York City, USA
Thank you to Elaine Mayson for the use of her photo of Alex
(
www.elainemaysonphotography.co.uk
)