Thanks to you, ER pets get help!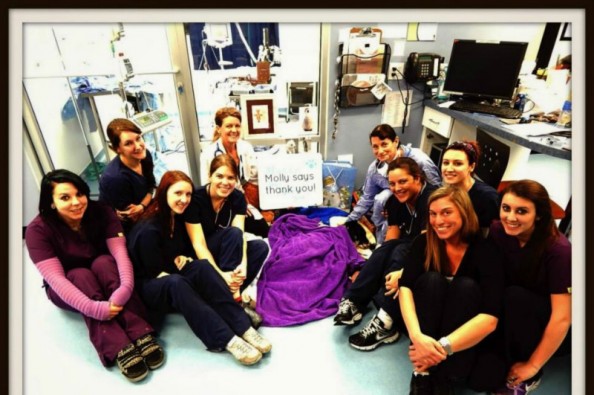 Raised: $45,635.00
Goal: $80,000.00
Created by Deborah Kelloway Veterinarian on December 18, 2013
Recent Donations (1,385)
$45,635 raised by 1,385 people in 4 months.
$20.00
Roseann Houseman
1 day ago (Monthly Donation)
$20.00
Douglas
4 days ago
Keep spreading the love!
$25.00
Anonymous
13 days ago
$5.00
Anonymous
14 days ago
$25.00
Sandy Norton
17 days ago
Helping a little bit, and wishing you continued success! Than you for all the wonderful work you do ... and thanks for the update on Molly!
$20.00
Anonymous
18 days ago (Monthly Donation)
$10.00
Nicole Martel
21 days ago
Donation made on behalf of Monty, who was rescued from the San Antonio shelter yesterday. Thanks for your good work!
$40.00
patti mc gan
21 days ago
For Monty the yella lab mix
$20.00
Anonymous
22 days ago
$50.00
Patricia B Delarios
22 days ago
For Monty, the beautiful yellow Lab from San Antonio, TX. xxoo
1-10 of 1385 donations
Next