Love & Happiness for Liam Now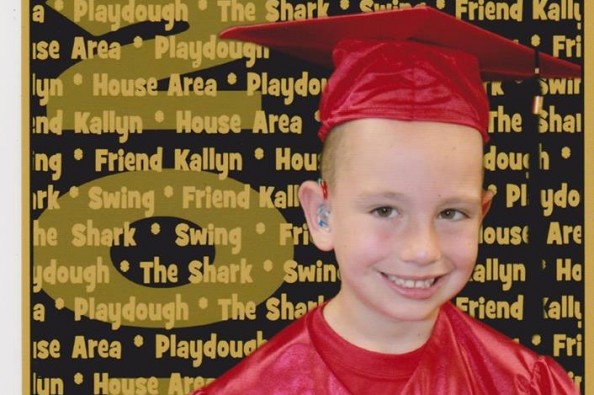 thank you Deborah Champagne for noting my error. i have corrected it. i am an expert at non-hodgkins lymphoma and bone marrow transplants, but childhood cancer i needed to learn more about. surviving with quality life is our ultimate goal ;)
UPDATE 12 Sep: Today we will suspend this Love and Happiness for Liam campaign so Liam's parents can create their own GoFundMe campaign for very specific medical needs for Liam.

Liam's vacation was a huge success and raised over $5,000 in cash and close to $50,000 in donated goods & services in less than 25 days. Hundreds of people associated with wonderful organizations throughout Southern California joined us to ensure that Liam and his family had an unbelievable jaw-dropping fun-filled 10 days of incredibleness!

Besides the money that was raised, Liam's story was covered nationally by People, MTV, NY Daily News, and many more outlets, raising awareness of Liam's rare childhood cancer.

The mission is not over - money is still needed to care for this child's upcoming medical and living expenses.

We could not wind this down without thanking the following for their generous support of this wonderful project:

Anderson Travel
Aspen Mills
Bare Back Grill
Brien O'Brien Salon
California Highway Patrol (Oceanside)
Capri by the Sea San Diego (Rudy, Grace & Briana)
Cardiff Transportation
Las Casuelas
Coastal Airport Transport
Copley's Restaurant
Bill Feingold & Kevin Holmes (KNEWS)
Gregory Goodman (My Little Flower Shop)
Dimitri Haldakis & team (Gallery 446)
Hazel & Judy (UPS Store)
Tracie Hogencamp (Merlin's Magic Wand)
Brian Hughes & team (Omni Hotel San Diego)
Snake Jagger
Dave & Cindy Johnson (Colony 29)
Kelly Johnson (Hornblower Cruises)
Paul Koester
Tom & Kim Kolodzi
Palm Springs City Councilman Paul Lewin
Lulu's California Bistro
MTV
Mike & Kelly McLean (McLean Company Rentals)
NY Daily News
Christina Papasedero (San Diego Padres)
People
Bianca Rae Foundation
Abraham Razick (PS Nissan)
San Diego Fire Department
Sea World San Diego
Sherman's Deli
Staples (Palm Springs & Palm Desert)
Trio Restaurant
Tulip Hill Winery
Captain & Crew USS Essex (US Navy San Diego)
US Navy Seals
Woodstocks Pacific Beach
Lizette Vela (Enchanted Memories Parties)
and Michael J Marshall (King Stairs Software)

From the bottom of my heart I thank you, Rick Pantele, 3x Non-Hodgkins Lymphoma survivor, bone marrow transplant recipient - aka "Blessed"

Video: 10 News San Diego (Aug 25)

Desert Sun Article - Sunday August 24th
"Liam Myrick, a 5-year-old boy from a small Missouri town who is fighting a rare cancer, has always wanted to see the ocean. Now his wish is coming true, thanks to the help of a group of Coachella Valley residents and businesses.
"Liam was diagnosed at age 3 with Stage 4 neuroblastoma, a cancer that attacks nerve cells. Liam's life story, well-documented on Facebook, touched Palm Springs philanthropist Rick Pantele, himself a three-time cancer survivor."
Read more: Desert Sun Palm Springs (Aug 24)
You may also fallow Liam's journey on his official Facebook page: Miracle Boy 4 A Cure - "Team Liam"
What is GoFundMe?

Fundraising made easy >>
CONTACT
LINK
POSTER
REPORT
Stay strong Liam and Myrick fam!! God says to lay our burdens at his feet and he will take care of us and I truly believe that. May God bless u all and keep faith, hope, and love alive. Continued prayers Myrick fam.
Pamela Dominey
6 months ago
Maria Verstappen
6 months ago