Steve Morris - Trinity Alps Search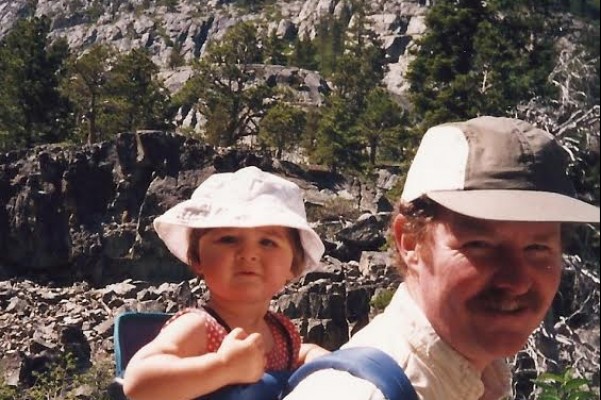 THE SWEET "NORMAL"

So happy to be home for a couple of days before our next (and possibly last) search.

I felt sweet, healing pleasure at being able to sit and watch my daughter swim tonight. Feel the cold, hard bench seat. Smell the chlorine. Ahh... little things that used to irritate are somehow welcome now. The "Search Manager" life I've been living has really been such an altered universe!! So it is right and sweet to spend at least a bit of time in "normal" life...

There is a lot of hub bub around the search team members today. Excitement about this 5 handler K9 team due to start Sunday afternoon. Such an answer to so many desperate prayers!!

Since time is running out to set something up, and we haven't been able to secure donated flight hours, we have decided to go ahead and book them on commercial flights.

They will all fly in to Medford and then drive down from there. Jim and Jo will carry out a briefing and orient them to Base Camp and some of the scent zones we have discovered on Sunday afternoon. Then the search begins in earnest on Monday and continues through Wednesday.

We are so thankful for this group! It feels like just the right kind of resource, at just the right time! Whew!!

Now I will see who can help me plan and prepare meals as well as organize supplies for all 14-16 of us during the course of the search.

I'd better get to sleep so I can wake up early and get going!

A huge "thank you" to all of you who have supported us so generously! It is such a relief to know that we are going to be able to get those K9 teams here!!

Gratefully,
Carrie Morris
Steve Morris went missing on a church camping trip in the Trinity Alps wilderness on August 2, 2014. Official search and rescue efforts have turned up nothing and they suspended the search after 5 days.

A private search team has located Steve's tracks. Money is needed for helicopter access to the search site due to its remoteness. Funds will also be used to hire a human remains dog and for supplies. A team of 5 searchers will continue to track Steve until he is located. Any funds left over will go to fund searches for other families.

It is important that you don't go into the search area. It will spoil the tracks and there is an aggressive mountain lion in the area.

There is a facebook page called "Steve Morris Search" where you can follow the progress.

Thank you for your help.
The Morris family
What is GoFundMe?

Fundraising made easy >>
CONTACT
LINK
POSTER
REPORT
Cedric & Ginger Bryant
6 hours ago
Though we don't know you personally, we are praying with you, that searchers will recover Steve's body and that God will begin to heal your hearts. May He multiply these donations to meet all of your needs.
Kittren Dibley
10 hours ago
We are praying for you. Our hearts are really with you and Ellie
My Dad died in a plane crash and it took a long time to find his body. I sympathize with the Morris family and hope they find Steve alive.
Katherine Harrold
19 hours ago
Praying for peace for you and your family.