Steve Morris - Trinity Alps Search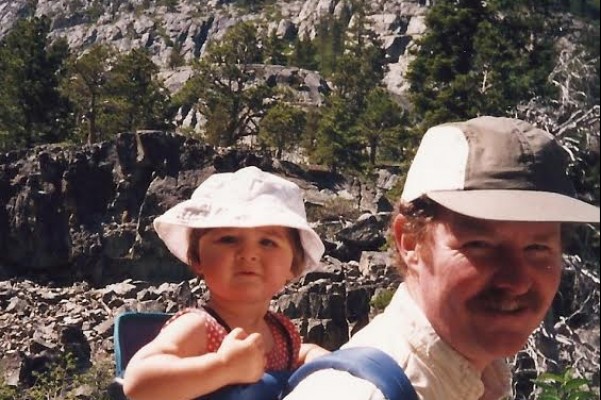 EVERY STEP

More than two miles. That's how far my injured husband hiked down that mountain.

I just got home late last night from our most recent search--this time with Human Remains Detection dogs and their handlers. So we had Jim, Jo & Mike tracking while the handlers grid searched much of the Minnehaha drainage East of Billy's Peak.

I so appreciate all of the sacrifice, skill and determination of this amazing team of people--all of them focused on helping us find Steve!

The good news is that the search is progressing, with more clues and more narrowing of what has been an immense search zone.

The bad news is that, while every footprint we discover bring us closer to closure, it also means Steve made it that much closer to the goal of making it out--yet didn't. Tragedy multiplied.

But while there are still tangible clues to follow, we feel compelled to continue. We need to solve the mystery, but--more importantly--we need to bring him home.

So please do keep up those prayers for guidance, for resilience, for the energy to continue. I am convinced that, were this effort up to mere human energy, we would have all fallen on our faces long before now. The only thing that makes sense to me is that we are carried forward by the very hand of God. Every step.

Steve Morris went missing on a church camping trip in the Trinity Alps wilderness on August 2, 2014. Official search and rescue efforts have turned up nothing and they suspended the search after 5 days.

A private search team has located Steve's tracks. Money is needed for helicopter access to the search site due to its remoteness. Funds will also be used to hire a human remains dog and for supplies. A team of 5 searchers will continue to track Steve until he is located. Any funds left over will go to fund searches for other families.

It is important that you don't go into the search area. It will spoil the tracks and there is an aggressive mountain lion in the area.

There is a facebook page called "Steve Morris Search" where you can follow the progress.

Thank you for your help.
The Morris family
What is GoFundMe?

Fundraising made easy >>
CONTACT
LINK
POSTER
REPORT
Charles Burback
1 day ago
I am so sorry for what you are going through Carrie. I feel like I should head up there. I may not be a mountain person or a trained rescue person, but I can see things. Let me know what I can do. God bless and guide everyone! Rick