In honor of Doug, Jacob and Kyle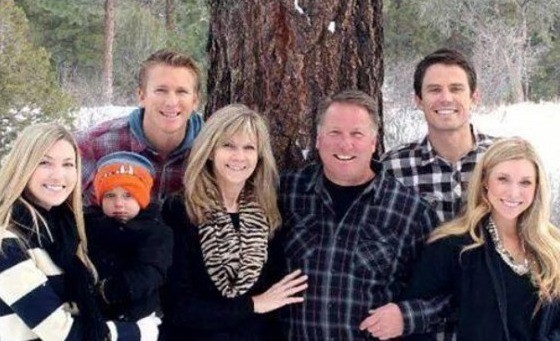 Thank you is not enough for all the love, prayers, support and donations that so many have blessed these families with.
When I set this account up, my expectations were small and I didn't expect much to happen, but wow, you all have far exceeded that and donations are still coming in every day.
I hope Breanna, Amanda and Kim will continue to receive the support they need to go on with their lives the best way they can.
Please don't stop praying for them, loving on them and sharing this.
Again, thank you. ♥
On Sunday July 6th 2014, Doug Symiczek, Jacob Griffiths and Kyle Parton passed away in a tragic plane accident.

Doug Symiczek, 49, left behind his wife Kim, and two daughters, Amanda and Breanna.
Jacob Griffiths, 32, left behind his wife Amanda and their unborn child.
Kyle Parton, 29, left behind his wife Breanna, their 3 year old son, Ryder and their unborn baby girl. (Update** Trulee Ann Skyler Parton was born on July 13th 2014 at 6:01PM)

All donations will be given directly to the spouses of Doug, Jacob and Kyle for any funeral costs or extra expenses as well as supporting the new babies.
We appreciate your donations and ask that you continue to pray for the family and friends affected by this great tragedy.

Please continue to share this page with everyone you know. The family needs as much support as they can!
God bless you.

See news articles here:
http://www.pe.com/articles/symiczek-697245-griffiths-dennison.html
http://www.dailymail.co.uk/news/article-2693498/Father-49-dies-small-plane-crash-two-sons-law-widowing-wife-two-pregnant-daughters.html
http://m.nydailynews.com/news/national/pregnant-sisters-mother-widowed-plane-crash-article-1.1868301#bmb=1

Memorial service:
http://abc7.com/news/memorial-to-be-held-for-plane-crash-victims/180590/


***OTHER WAYS TO SUPPORT THE FAMILY***
Eat at Queen Bean / Dairy Queen in Yucaipa on Saturday July 19th and a percentage of the sales goes to the families.
https://www.facebook.com/#!/events/1419667901656117/

Order scentsy anytime in the month of July and all commission goes directly to family.
https://aschlangen.scentsy.us/

Shop ItWorks! online and all commission for July, August and September goes directly to the families.
http://www.crazyforwraps.com/

Shop, Thirty-One online and all commission for July and August goes directly to the families.
https://www.mythirtyone.com/michellesparks
What is GoFundMe?

Fundraising made easy >>
CONTACT
LINK
POSTER
REPORT
Jennifer Parks
2 days ago
My thoughts and wishes are with you throughout this difficult time...
Jessi Fairbanka
2 days ago
Im so sorry to hear this! Prayers for all.
Martin Pettersson
4 days ago
Solid Ground Christian Fellowship Church
4 days ago
Jacob, your legacy will live on with all you touched at Mariners. Peace to you.