UPDATED FOR 2015!
NEW REWARD ADDED!!
if there is something you might like that is not listed in the rewards, send me a message and I'll accomodate to your request!


Hello everyone!
INTRODUCTIONS!
My name is Tsubasa Yozora, and I'm a Comic Book Artist & Graphic Designer. I've been published by Bluewater Comics, and Viper Comics, and I have my own free creator owned series: '
HORIZON:E
' You can also see my profile at 
ComicVine
. I'm also a regular artist in ComicBookResources.com's Blog feature: "
The Line It Is Drawn.
"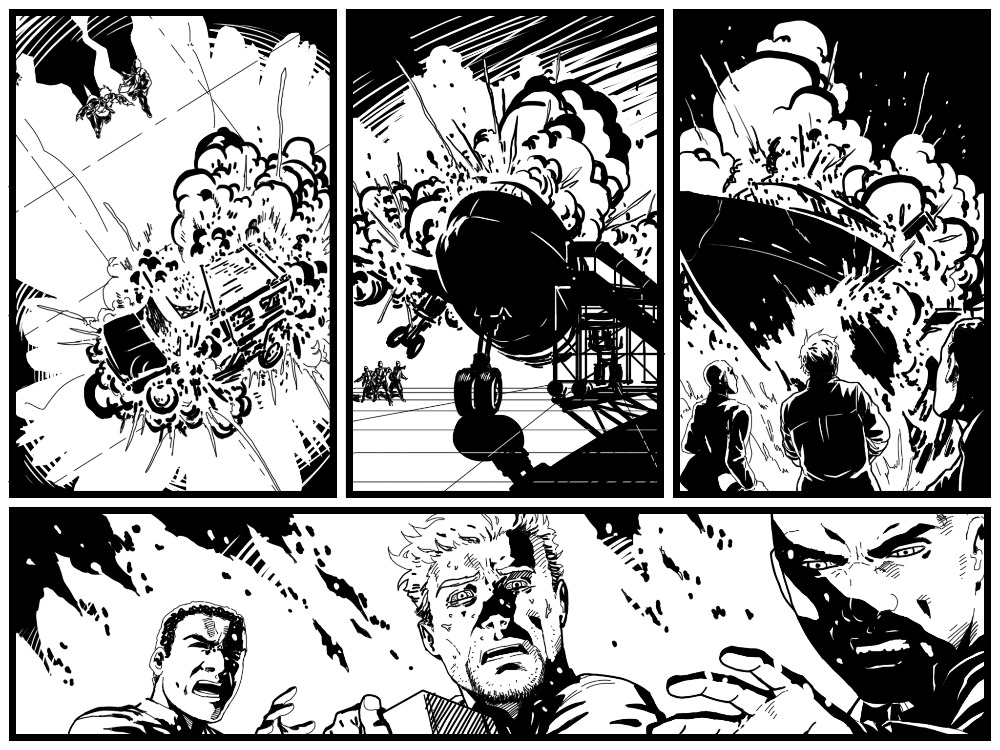 I'm currently a strictly digital artist, and this gives me a lot of flexbility and speed when creating comics, and as such I'm currently working on a few indie comics, and pitch proposals! Working is fun and meeting talented creators and writers is big part of that. Since I started drawing, my dream has been to someday work for Marvel Comics, and I'm working hard to reach it.
Originally, usinging a tablet was like trying to do detailed work with a big crayon but I've gotten good at it over the years. Though, I've realized I can't handle my current and future workload unless I streamline my tools. Using new Photoshop plug-ins, and improving my Path library help a lot for this, but I want to go a step further. I want to upgrade my drawing tablet.
UPDATED OBJECTIVE (2015):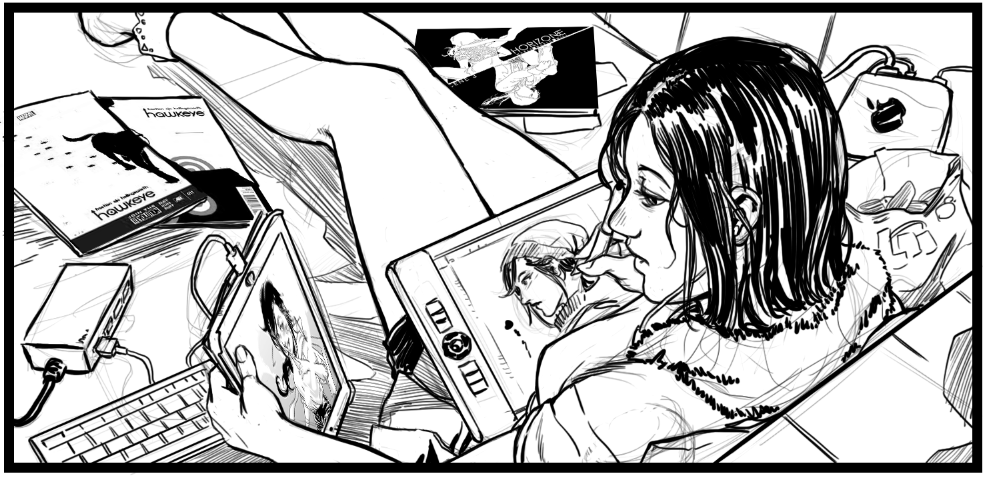 My original goal was to raise enough money to upgrade my drawing equipment from a Wacom Intuos 4 small tablet (bought in 2008), to a
Wacom Cintiq Companion Hybrid
, (MSRP $1,499) BUT at this years CES Wacom unvieled their new line-up of Cintiq Companions. Since the prices are similar, I've decided to change my goal into the new Standard
Cintiq Companion 2
 (MSRP $1,599).

A
Cintiq 
is basically a screen that registers a pen's position and let's you draw directly on the screen. It's a tool used by professional designers, animators, and artist. It comes in different sizes and with different features, but for my needs this version, the Companion Hybrid, is the best. Here's a demo of the 24" Cintiq!
It is my sincere belief that this tool will improve my work, and enhance my workpace! 
REWARDS?
Of course I expect to "work for my dreams," and I want to offer rewards that are worth your money, and time! For this reason ALL REWARDS are made to order! Your support deserves a custom piece of artwork!
*******SKETCHCARD LV 1:
Get a sketch-card featuring a head shot of favorite character in your mailbox! (Inked and toned)
SKETCHCARD LV 2:
You'll get a large sketch featuring a full body shot of your favorite character in your mailbox! (Inked and toned)
EX (Digital Approx.):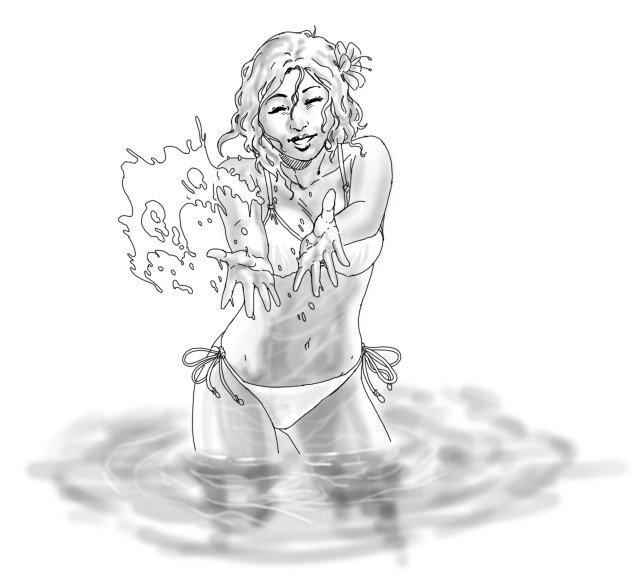 CELLPHONE LEVEL:
You'll get a full colored custom background image for your mobile phone! You describe, and I draw! + SKETCHCARD Lv 1
MONITOR LEVEL:
You'll get a custom background for your desktop/laptop featuring anything you want! + SKETCHCARD Lv 2
EX:
DIGITAL PACK:
Cellphone Lvl + Monitor Lvl Rewards. The 2 backgrounds will feature different custom artwork. This is personal!
CONTRACT LEVEL:
Get an 11x17 custom color print featuring anything you want! It will also include a desktop background version of the drawing.
EX (Colored):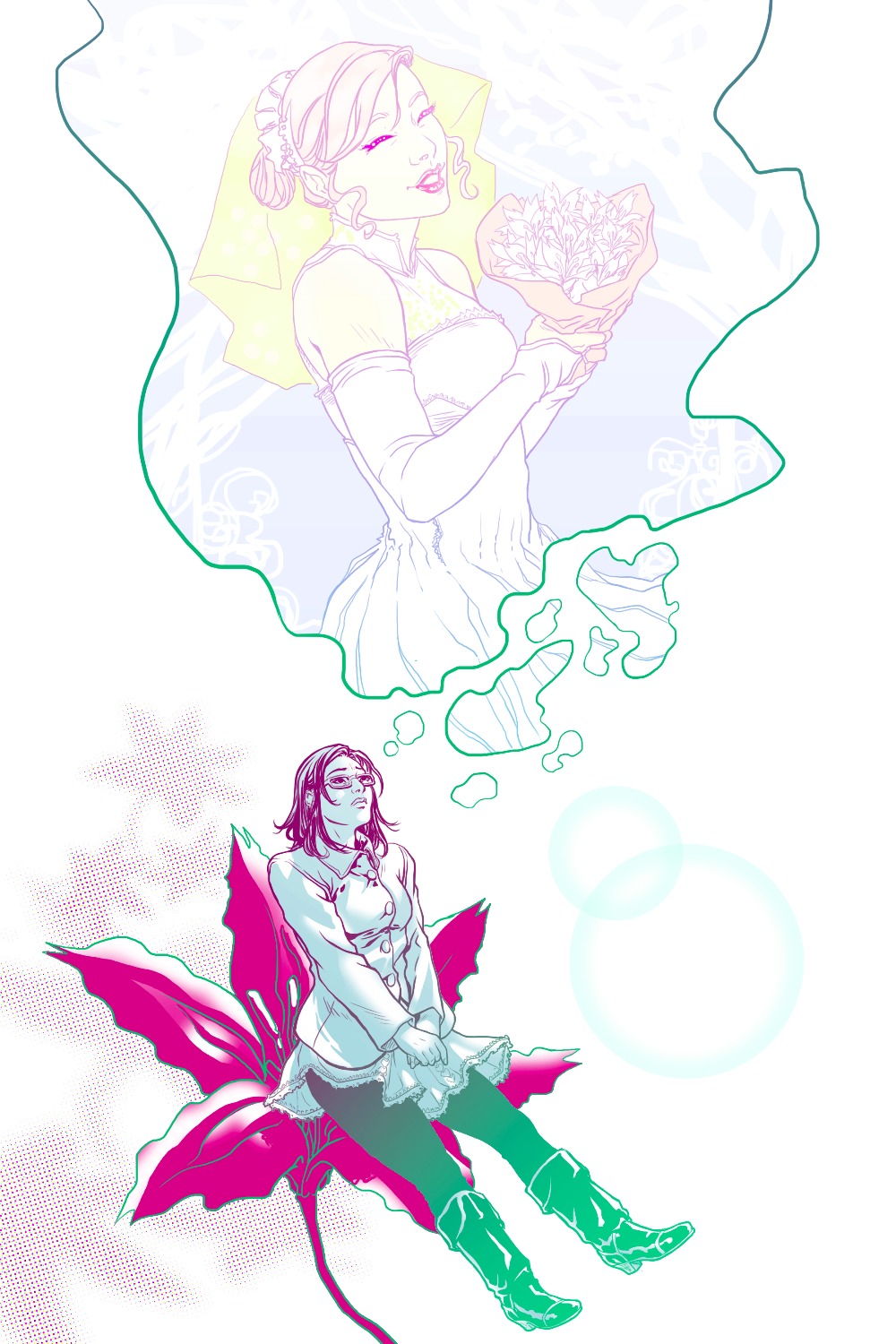 PITCH LEVEL:
Have a story you want to pitch? Get 1 Colored Cover + 6 b/w pages of artwork based on your original idea/script. See your story come to life! 
EX: 
Sample Pages!
*****
I hope to count with you in this endeavor! I'll make sure to prove that your support is worth your time!