I think everyone knows what a.... let's say... BAD past few (hundred) years I've had and if you don't, well, I'm pleased I haven't annoyed the 3 of you out there who missed all one million of my tweets. But things are looking up!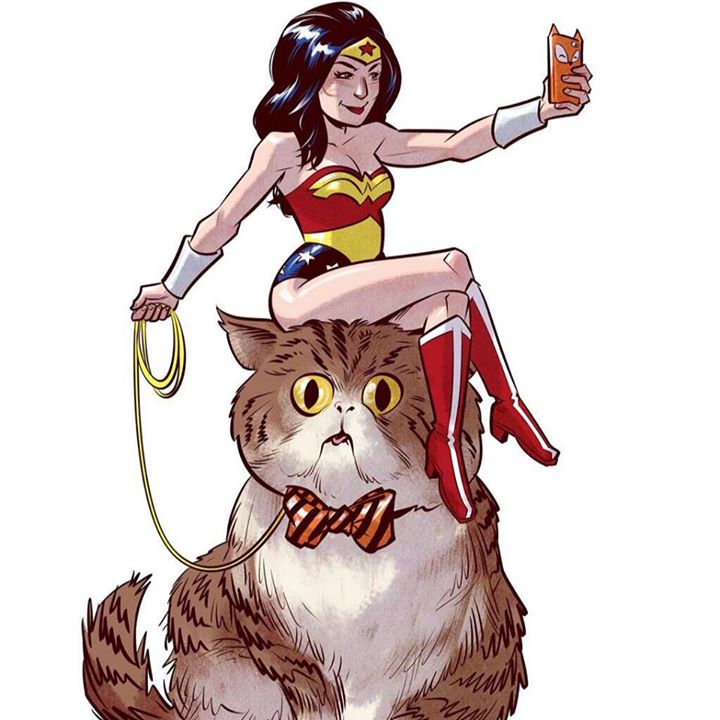 (image by Ron Chan)
I was laid off (booooo but also great references and stuff so yay!!!!), lost my home due to a break up and have floor lines (friends' home floor) on my face from laying on it so much just kind of...sighing. 
Anyway, I am moving to LA to live in a house with some awesome people which is AMAZING but it's going to take up the rest of my savings and I am committed to going to SDCC this year. I'm on an awesome panel about what's happening in comics with sexism and stuff and we are going to have a cool Vaginal Fantasy meet up at the Geek and Sundry site and I get to go to a Mythbusters party and mostly, MOSTLY I get to see all of you and remember that my life is not the worst. It's the best. 
But I need your help. Money help. I don't have much family and well..the internet is my family. So, if you can donate ANYTHING to getting my life and career back on track I will be so grateful I'll cover up those floor lines, dust myself off and start all over again. I WILL ENTERTAIN YOU FOREVERRRRRRR. 
I recognize there are more important causes out there and I feel a little trepidation about doing this but I'm doing it anyway because even if I don't believe in me - you guys always have. 
So there it is - tl;dr... GO FUND ME ALREADY. I mean, if you want.